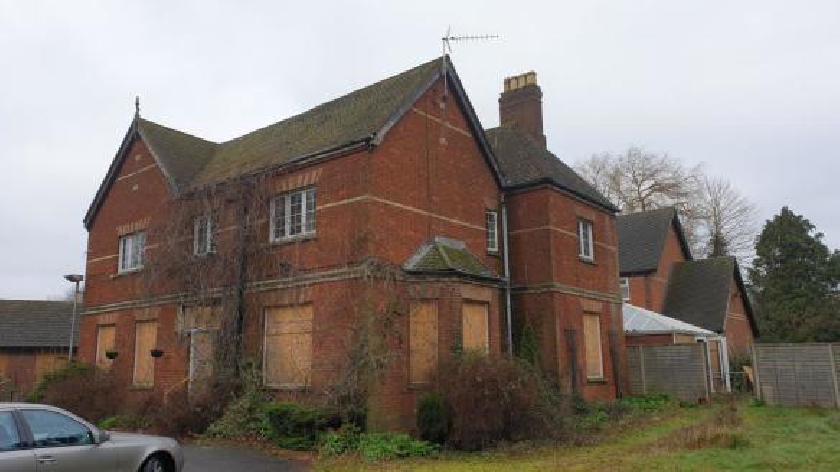 Photo: Rightmove
A former nursing home next to a historic church is set to be turned into a 28-unit house in multiple occupation (HMO).
Five Acres Nursing Home, in Simpson village, used to be the vicarage of St Thomas's Church before it was converted to into a home with 25 residents.
But Five Acres closed in April 2017 and after that permission was granted to turn it into nine flats.
"However that development has not come forward through any developer proposals," the agent for applicant Papayyah Development has told planners.
They say they have unsuccessfully tried to market it since August 2018 for residential uses.
"The current building remains vacant and the subject of various anti-social behaviour including break-ins."
So now they have come forward to more than double the number of properties at the 0.34 hectare site, which include some 14-sq-metre bedrooms with shared kitchens and living space.
Larger flats have a greater degree of cooking and living space within them, they say.
"The provision of 28 HMO units will make a valuable contribution towards the council's housing land supply and in particular will supply specialist housing which will support Milton Keynes growing demand for labour," say the agents in their planning application.
The planning application is available for comment on the council's planning website.