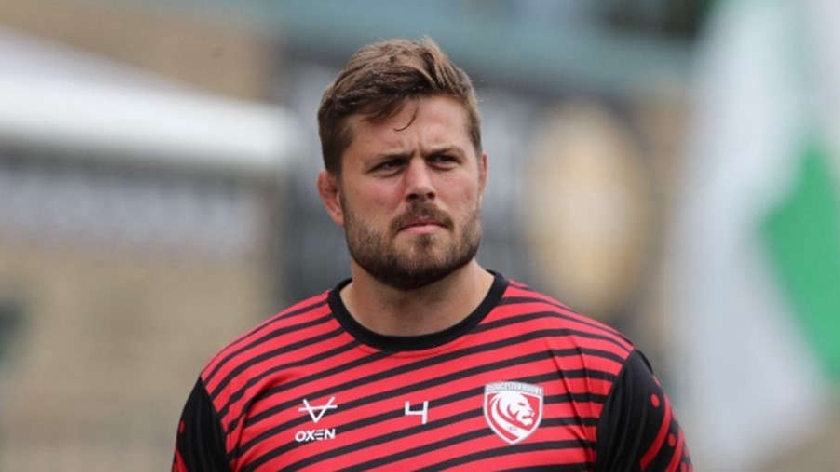 The ex-Gloucester lock set off this morning on a 350-mile cycle ride to raise awareness and funds for the 4Ed campaign, following his Motor Neurone Disease diagnosis.
The 4Ed campaign was set up by Gloucester Rugby and Ed Slater, after the 34-year-old was diagnosed with Motor Neurone Disease (MND), a degenerative condition that affects nerves in the brain and spinal cord.
The campaign hopes to raise awareness of Ed's diagnosis and generate funds for his treatment and support of his young family.
Ed Slater, who's career began with Milton Keynes RFC, was diagnosed with MND following 6 months of testing after experiencing muscle twitches and loss of strength.
Today (8/8), Ed Slater and a group of current and former rugby players have set off on a 350-mile cycle ride from Gloucester's Kingsholm Stadium. Making their way to Leicester's Welford Road Mattioli Woods, where Ed spent seven years - two as captain.
Tomorrow morning (9/8), the rugby players will make their way to Ed's hometown of Milton Keynes, where they will visit Milton Keynes RFC, the former rugby player's first club.
From there, they will cycle to Twickenham Stadium, before heading back to Gloucester on Wednesday (10/8). A full schedule can be found here.
"The club have rallied round and others have joined to facilitate the bike ride," Ed Slater told BBC's Sally Nugent.
"It's a huge challenge, I haven't done any training, I'm relying on others who haven't either. I wanted to physically and mentally challenge myself, and sometimes I don't think there is anything better than being around people you love being around and doing something that's really challenging, and at the same time raising the profile of motor neurone disease.
"I'm very aware there's lots of people around the country living with this disease that don't get the support I've got."
A spokesperson for Gloucester Rugby commented on the 4Ed fundraiser stating: "Everyone at Gloucester Rugby - players, management and staff - are entirely committed to supporting Ed, his wife Jo and his three children in whatever way required. We know the same will be true of Gloucester and Leicester fans, and the wider rugby community.
"While Ed, his family and the Club take time to determine next steps, Gloucester Rugby have opened this JustGiving page. The direction of these funds will be determined in due course, whether it be supporting Ed and his family directly and/or a selected MND charity."
Over £83,000 has been raised so far, you can find the fundraiser here.