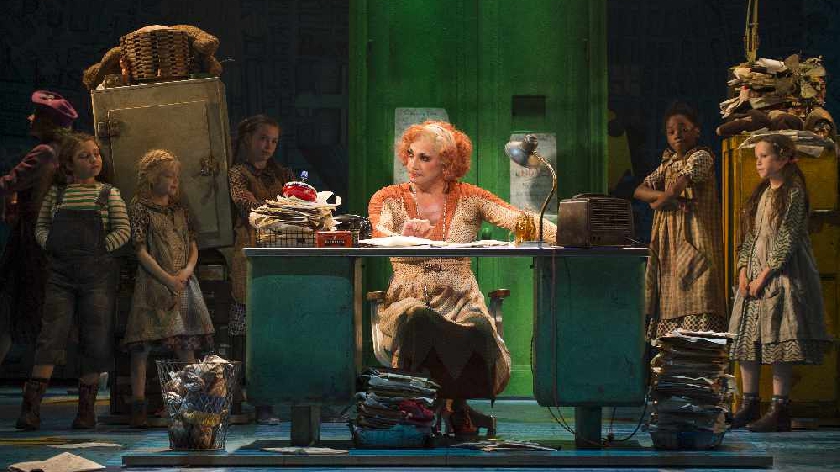 Just three words: 'fab-u-lous'! Strictly's meanest judge, Craig Revel Horwood, sashays into Milton Keynes Theatre on a wave of terrific reviews for his performance as the gin-sozzled, tyrannical Miss Hannigan in the smash-hit revival of ANNIE.
Set in 1930s' New York during The Great Depression, plucky little Annie is living a life of misery at Miss Hannigan's orphanage. But guess what? Her luck is about to change as she's chosen to spend a fairy-tale Christmas with famous billionaire capitalist, Oliver Warbucks (Alex Bourne).

Meanwhile, the only Christmas spirit that Miss Hannigan tolerates comes in a bottle as she hatches a plan to scupper Annie's happiness by foiling the search for the little red-headed moppet's true family…

But, with her irrepressible cheeriness and her honest-to-goodness positivity, Annie still manages to inspire the U.S President, Franklin D. Roosevelt, to restore America's economy and introduce a federal emergency relief programme. Not bad going for an 11 year old. Sounds like exactly who we need here in the UK right now.

With its Tony® award-winning book and score, including the unforgettable songs It's The Hard-Knock Life, Easy Street, I Don't Need Anything But You and Tomorrow, you can bet your bottom dollar that you'll love it.

And yes, you will go home singing Tomorrow, Tomorrow, I love ya, Tomorrow, it's only a day a-waaaay!