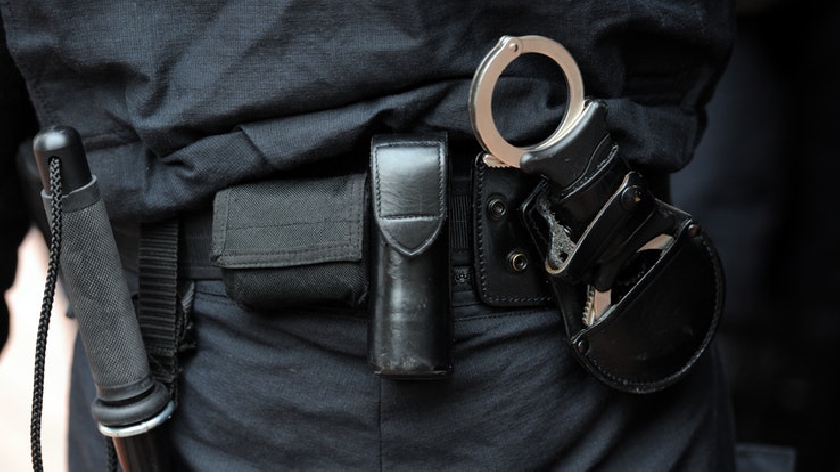 A Section 60 order temporarily allows police officers greater powers to stop and search in a defined location when there is a likelihood that serious violence will take place
The order applies to the A5, H4 Danstead Way, V8 Marlborough Street and H6 Childs Way and was put in place at 8.36pm on Thursday (17/12) until 4.36am on Friday (18/12) but if necessary, the order can then be extended.
At around 7pm on Thursday (17/12), officers attended the scene of a public order offence, involving a group of approximately 6 males in an altercation with weapons in Midsummer Arcade, Milton Keynes.
A man, aged 19, sustained facial injuries and was taken to hospital, he has since been discharged.
One male was wearing a black puffer jacket, slim fitting black trousers with a white emblem on the thigh of the left leg, a dark coloured hooded top and dark trainers.
Another male had dark curly hair, he was wearing a fur edged black hooded puffer jacket, slim fitting black trousers, black trainers and had a white plastic bag.
A third male was wearing a black puffer jacket.
A fourth male had short dark hair which was longer on top, he was wearing a black puffer jacket with silver sides, dark clothing underneath and a light coloured surgical mask.
The fifth was also wearing a black puffer jacket with a fur edged hood, black hooded top with the hood up and a black coloured face covering. He also has a rucksack on his back.
Inspector Phil Turner-Robson, of Milton Keynes police station, said: "A section 60 order has be authorised following this incident of public order, during which weapons were involved.
"Under this order, our officers have been given authority to use their powers under Section 60 to help the police prevent serious violence.
"Using these increased powers, officers are able to stop and search anybody within a defined area while it is in place, with or without reasonable grounds to do so.
"Please don't be worried if you are stopped by an officer, as this does not mean you are in trouble.
"I understand this may cause concern in the local community, but this order is in place to prevent any further incidents of this nature and I would encourage you to speak to one of our officers with any concerns you may have.
"At this time we are also appealing for anyone who may have seen what happened to come forward.
"We are carrying out a thorough investigation and following a number of lines of enquiry we will be looking to speak to anyone involved in this incident.
"If you have CCTV, mobile phone or dash cam footage, we would ask that this is shared with us.
"Anyone with information should call 101 or make a report online quoting the reference number 43200429205."
© MKFM News 2020