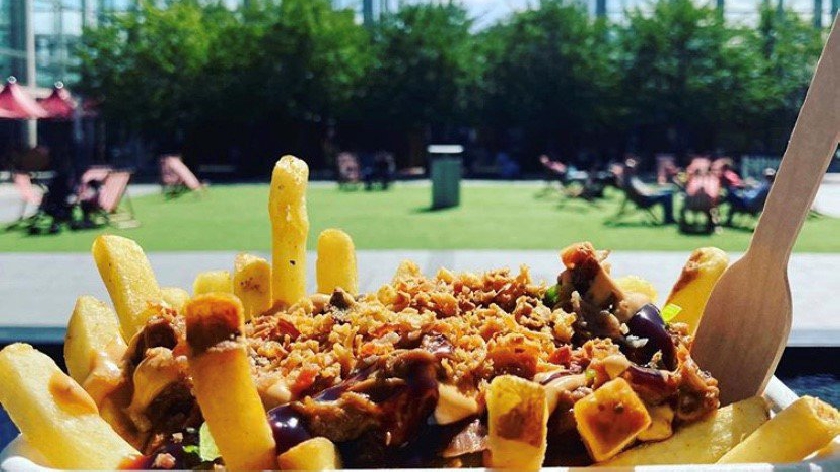 It's MKFM's 5th birthday on 106.3FM today, and we're celebrating by eyeing up five tasty looking street food stalls in Milton Keynes...
Street food is taking the world by storm, and Milton Keynes is no exception. There are plenty of great street food vendors here in Milton Keynes, but we have picked out five which we will definitely be heading to soon.
Fry Guys MK
Fry Guys MK has only been open a few weeks, but boy have they already made their mark! They have filled the gap in the local street food scene with their own take on loaded fries.
There are plenty of options to choose from, with the most popular being the 'hoggmeiser' - fries, BBQ pulled pork, maple bourbon BBQ, chipotle mayo and pork scratchings. Aside from fries, the 'Fry Guys Breakfast' has proved popular boasting tater tots, a cheese omelette, smoked bacon (or facon) bits, spring onions and sriracha.
Where? Queen's Court at the centre:mk
When? Every day from 11am - 5pm (or until sold out)
Made in Sud
Made in Sud is a popular lunch choice for shoppers, and they pride themselves in being the 'first true and only authentic' Neapolitan Pizzeria in the area.
Their pizzas are reasonably priced too, so you can grab a small margarita pizza for just £3. Other popular pizzas include the 'nduja, vegana, and of course their Nutella pizza.
Where? intu Milton Keynes (opposite Zara)
When? 11am to 6pm most days, find out full opening hours here
Saf's Kitchen
Another gap in the local street food market has been filled by Saf's Kitchen and their multi-award-winning Punjabi cuisine. They offer Punjabi afternoon tea, BBQ platters, Punjabi burgers (picture below) and plenty of traditional dishes.
They cook the dishes out of their home in Wolverton, and also appear at various pop-up events across the area.
Where? Available for collection, or check where Saf's Kitchen will be next on their Facebook page
When? 8am to 8pm
Eat is Greek
Another vendor worth a try is Eat is Greek, who sells authentic Greek street food out of their shack in the centre:mk. You might have seen Eat is Greek across MK, as they've been trading since 2016 and have been based in areas including Bletchley, Stony Stratford, and Newport Pagnell.
On the menu are gyros, souvlaki, Greek country sausage, traditional Greek salad, tzatziki and more.
Where? Queen's Court at the centre:mk and Roman Park Residents Club car park in Bancroft Park
When? 11:30am to 5pm Monday to Sunday (centre:mk) and 5pm to 8:30pm Wednesday to Saturday (Bancroft Park)
Bandit Street Food
Bandit Street Food, another multi-award-winning vendor, serves 'classic Americana BBQ with a British twist'. The owners pride themselves in being big fans of BBQ, and have integrated that into their menu.
The food is handmade 'with care and attention' using a number of local suppliers, with a lot of the sauces being homemade too.
Burgers seem to be the star of the show, but they also offer wraps, sides, desserts and more.
Where? This Friday and Saturday at Milton Keynes Rugby Club in Emmerson Valley and delivery via Starship (download the Starship app)
When? 5pm - 8pm (Emerson Valley), but check directly with Bandit Street Food on their website
There are plenty of other great food vendors in Milton Keynes that we couldn't squeeze into our guide. If you want to check out some others, visit the Queen's Court Street Food Market in the centre:mk where there are independent traders boasting food from all around the world.
Or, check out the MK Street Food Collective - an online hub of local independent traders based in Milton Keynes.
Check out our gallery of the five vendors below: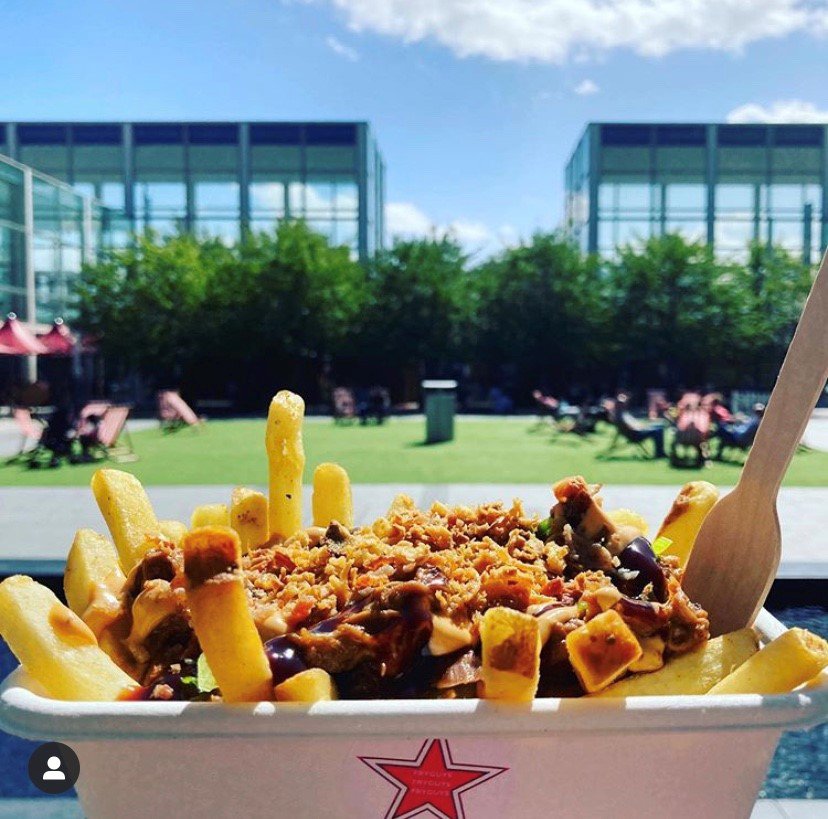 Previous image
Next image
Have we missed out your favourite street food vendor? Email news@mkfm.com for the chance to be featured in a future article.