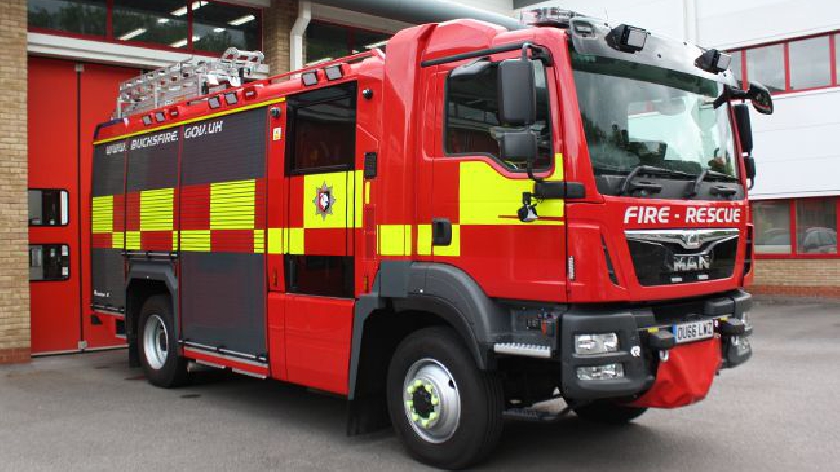 Firefighters were called to a property in Milton Keynes on Monday morning after a fire broke out.
Fire crews from Olney, Aylesbury, Newport Pagnell and West Ashland were called to a bedroom fire in Milton Keynes on Monday.
Firefighters were called to the address on Seabrook Court, Grange Farm, at around 11:54am after a fire started in a first-floor bedroom of the address.
Firefighters used two sets of breathing apparatus, two hose reels, a jet and a positive pressure ventilation fan to put out the fire.
The bedroom was left destroyed by the fire with the rest of the house around 75 per cent damaged by smoke and around 50 per cent damaged by water.
The firefighters provided advice and helped remove property from the affected rooms.
The Emergency Response Crew from the British Red Cross also attended the scene.