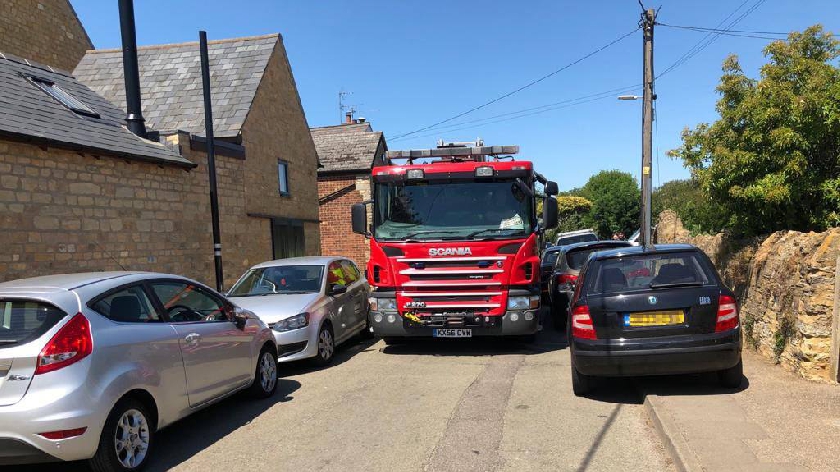 A fire engine struggled to pass parked cars in a Milton Keynes town last week with residents being told to park correctly.
Bucks Fire and Rescue shared the image of the fire engine struggling to drive on East Street in Olney.
The force asked people to be considerate if they have to park in the street.
Residents should always comply with any road markings, signs and restrictions.
Emergency service vehicles need a gap of three metres to get through, and can be delayed when they have to negotiate a route through staggered parking on both sides of the road.
Bucks Fire and Rescue said: "Delays can cost us vital seconds. In the worst-case scenario, it can add minutes to our response time."
"For example, we might have to park some distance away from a fire and connect extra lengths of hose reel in order to reach it."
"Remember, it could be your home we are trying to get to."