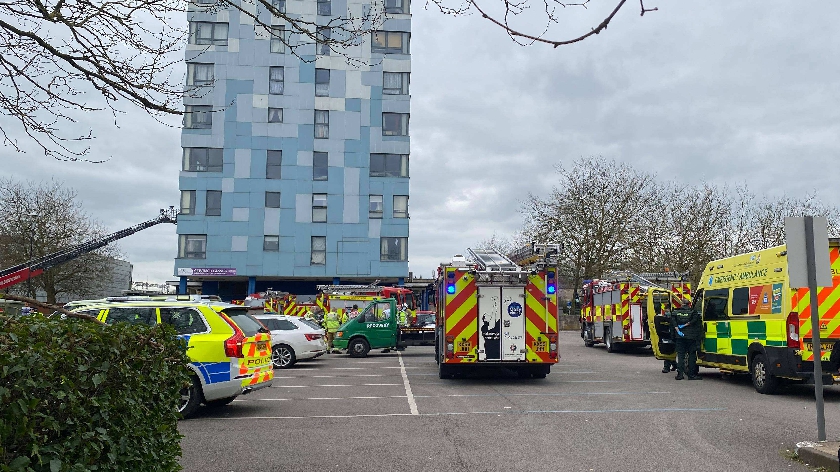 Residents are being allowed to return to their flats after a block was evacuated in Milton Keynes this afternoon.
Fire crews were called to Stephenson House in Bletchley at around 1.30pm this afternoon and the area was sealed off for a number of hours.
A "precautionary investigation" took place after a smell of burning was reported.
Eyewitnesses reported seeing firefighters entering a flat in the building via a ladder.
Firefighters removed three external panels and discovered charred insulation but no fire with further investigations taking place.
A spokesperson for Bucks Fire and Rescue said: "A precautionary evacuation is taking place at Stephenson House flats in Bletchley following a report of a smell of burning.
"Firefighters are currently investigating using a turntable ladder and 13.5-metre ladder."
A total of six fire engines and crews from West Ashland, Broughton and Leighton Buzzard are at the scene with five officers, plus an Incident Command Unit from Royal Berkshire Fire and Rescue Service.
Police sealed off the area surrounding the building for a number of hours earlier.
This is a breaking news story, further updates to follow.