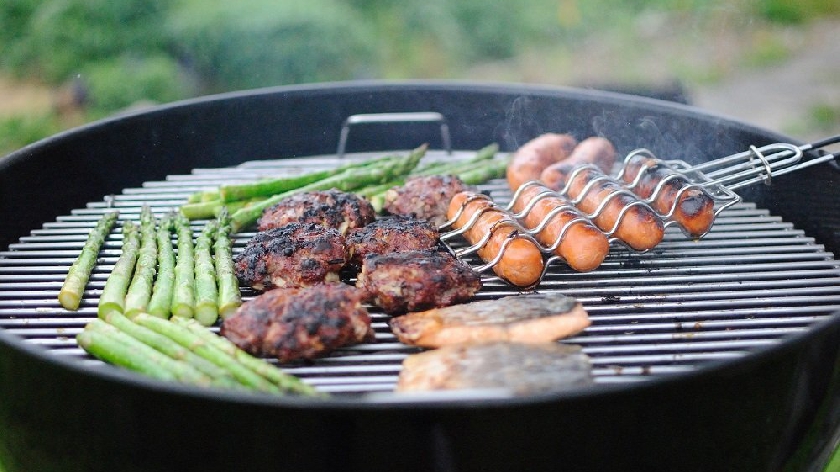 Library Picture
Fire crews have been called to a BBQ fire on the balcony of a Milton Keynes flat this afternoon.
Emergency services were called to Weybourne Road in Broughton at just before 2pm on Easter Sunday.
One fire appliance and crew from Broughton and one from Newport Pagnell attended.
Firefighters used one hose reel and a ladder. The fire was caused by a disposable BBQ.
A Bucks Fire and Rescue spokesperson said: "Fortunately this fire was put out before it had a chance to spread to neighbouring balconies or flats, but not using a barbecue on a balcony is one of our barbecue safety tips."
Following the fire, the service have issued some more tips to prevent BBQ fires in Milton Keynes:
Make sure your barbecue is sited well away from sheds, fences, trees, shrubs or garden waste.
Keep children, pets and garden games away from the cooking area.
Use enough charcoal to cover the base of the barbecue, but not more.
Follow the safety instructions provided with disposable barbecues.
Do not use a barbecue indoors.
Do not leave a lit barbecue unattended.
Always keep a bucket of water, sand or a garden hose nearby for emergencies.
Enjoy yourself, but do not drink too much alcohol if you are in charge of the barbecue.
After cooking, make sure the barbecue is cool before moving it.
Empty ashes on to bare garden soil, not into dustbins or wheelie bins. Hot ash can melt a plastic bin or cause a fire.