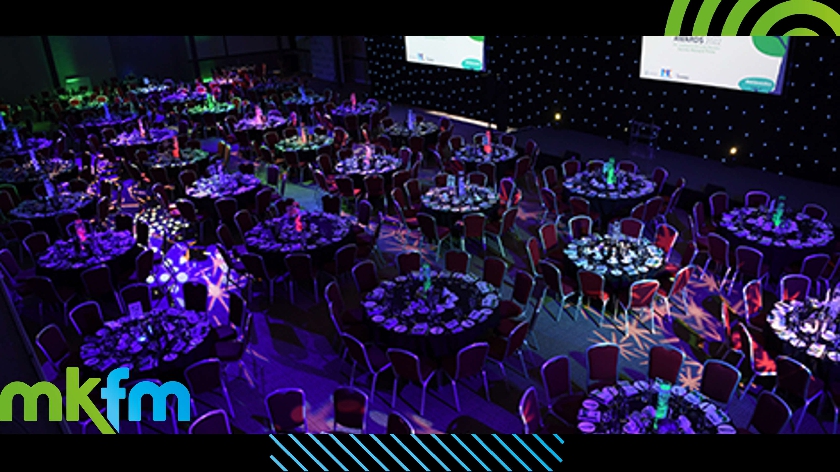 The esteemed judging panel for Milton Keynes Business Achievement Awards 2023 has announced the finalists for this year's awards taking place on Thursday 23 March at Stadium MK.
The theme for this year's awards is 'Celebrating Diversity' and many of the businesses and organisations who entered this year focused their submissions around this subject.
The awards ceremony brings together the wider Milton Keynes business community to celebrate success stories from across the city.
MKBAA 2023 FINALISTS
Business Impact in the Community
Diversity Marketplace
MK College group
Safety Centre (Hazard Alley)
Love Local Hub CIC
Celebrating Diversity
Diversity Marketplace
Milton Keynes Discovery Centre
Milton Keynes Islamic Arts and Culture
Natwest
Charity of the Year
YMCA Milton Keynes
Camphill MK Communities
DREAMSAI Milton Keynes
Safety Centre (Hazard Alley)
Ride High
Culture & Arts
The Parks Trust
Camphill MK Communities
Milton Keynes Islamic Arts and Culture
MÓTUS Dance
Customer Service
George Davies Turf
BSI
Red Giraffe Marketing
Aztech IT Solutions
Jane Smith Financial Planning
Design & Creativity
Red Giraffe Marketing
Yellowyoyo
Visual Identity
Swanbourne House
Champagne Fire Truck
Leisure & Entertainment
StadiumMK
Ride High Equestrian Centre
Popworld Milton Keynes
Entrepreneur of the Year
Odette Mould, Harry's Rainbow
Sanj Chandi, Treat Street
Jennifer Smith, Smith Jenkins Ltd
Accursio Romeo, Romeo Dance Academy
Kevin Ludford, Fumopay Ltd
Innovation
BSI
Autotech Group
Reas Group | KonnekApp
Volador FlyTech
Technology
Clearview Intelligence group
Comms365
Matrix
Aztech IT Solutions
New Business
Incubation Nation
EM Dance Coaching
First Class Athletics
Professional Services
Howes Percival
Smith Jenkins Ltd
Metro Bank PLC
Youtopia Solutions
Oakwood Resources
Small and Medium Business
Whitcap Consulting
Treat Street
Chameleon Events
Yellowyoyo
Micro Business
Autotech Training
Pauline Quirke Academy
Marc Davies Bespoke Interiors
Lucid Connect
For full details of the event visit here.
The headline sponsors for MKBAA 2023 are Milton Keynes Council, The Open University and Brioche Pasquier. There are a small number of other sponsorship opportunities still available.
If you are interested, get in touch at sponsorship@mkbaa.co.uk