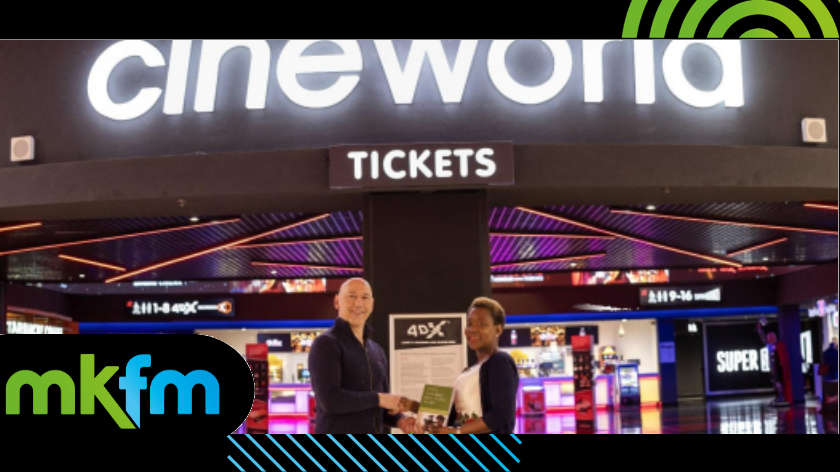 Frank Scarito, a local filmmaker and trainer who has trained thousands of young people to make films through Junior Filmmakers, was honoured with a book dedication for his commitment to the organisation.
Frank is a filmmaker, a musician, and a graphic designer. He has produced films, theatre productions, original music and musical performances for many years. A filmmaking trainer for over a decade, he has a Level Three in Education and Assessment and a degree in graphic design.
Frank has worked with Junior Filmmakers for ten years as a freelance trainer teaching young people from Milton Keynes and Buckinghamshire how to make films, creating unique creative experiences for them. Frank has worked in and out of schools with young people producing films such musicals, dramas and documentaries with young people. Some of the young people Frank has worked with have now gone on to study film at higher education or work in the sector.
Nana Oguntola, the CEO of World Media Initiatives CIC which runs Junior Filmmakers and are the book publishers said, "Frank has been faithful for the past 10 years, not just keeping his commitment to train but also in the growing quality of output he delivers with his filmmakers. We had to do something to honour him, and I felt the book was a great opportunity to do so, especially as it was on the occasion of our tenth anniversary."
The book citation reads, "Dedicated to every young person who has come through our doors. Dedicated to all our trainers but particularly to Frank Scarito for his unyielding loyalty and commitment to Junior filmmakers."
The citation was read and the book presented to Frank by Nana Oguntola at Cineworld in Milton Keynes as part of activities marking the tenth anniversary of Junior Filmmakers.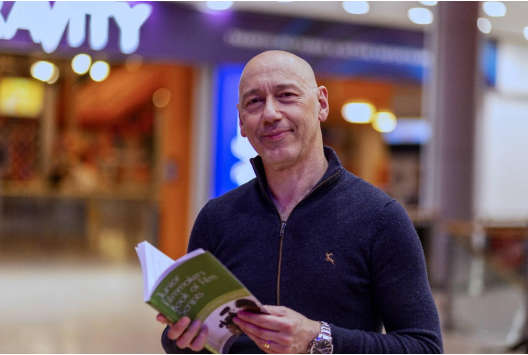 The book which has been dedicated to Frank is the 'Junior Filmmakers Book of Scripts', (2023). The book is a collection of thirty-nine out of more than one hundred film scripts collected over the past ten years. The film scripts were written by filmmakers as part of the filmmaking process. The book allows other filmmakers to select a script based on their film theme or genre such as bullying, sibling rivalry, knife crime, black history, horror or romance. They are then able to locate the relevant script and use it to make their film. The book contains a QR code which links to the Junior Filmmakers YouTube channel and allows users of the book to compare the Junior Filmmakers film production to the film they want to make. The 'Junior Filmmakers Book of Film Scripts' is published to mark the tenth anniversary of Junior Filmmakers.
The book is available to purchase on Amazon. There is more information about Junior Filmmakers at www.juniorfilmmakers.co.uk