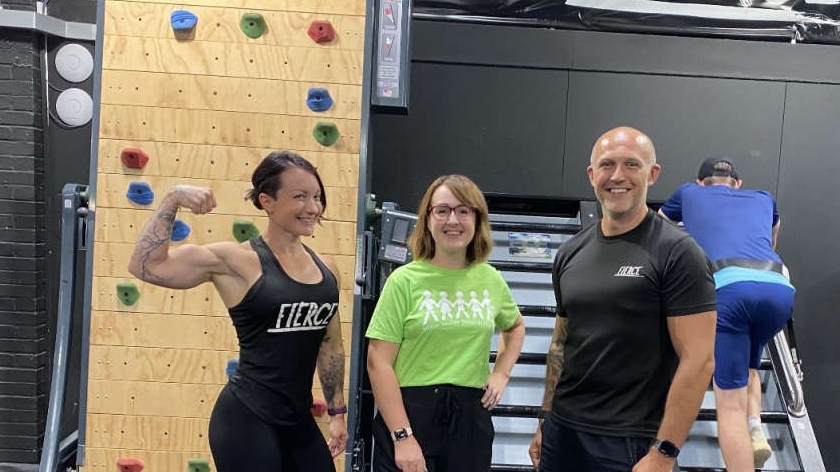 Jess Tomlinson, Vanessa Holmes and Paul Tomlinson at Fierce Gym
Fierce Gym has pledged to support Milton Keynes Hospital Charity this year.
The team will be raising funds for a new appeal to be launched next month, focussing on a transformation of the waiting room in the cardiology department and enhancing the experience for thousands of local heart patients every year.
Their fundraising involves using a machine called a 'Jacob's Ladder' to cover the distance of ascending and descending Mount Everest, a total of 58,070 ft!
The gym, which is based at Old Wolverton, has said this will be the first of a number of ways in which the hospital, hospital charity and the gym will work more closely together.
Owners Paul and Jess Tomlinson said: "We're proud to be supporting Milton Keynes University Hospital, the work they do to keep the residents of Milton Keynes and further afield is so important. We're just hoping through activities like this, we can help them to continue to deliver an excellent service to patients in their care."
Associate Director for charity, Vanessa Holmes, said: "We're so excited to work with Paul, Jess and the team at Fierce. Their values and that they place inclusivity at the heart of what they do, is really important to us. We are so excited and proud to be working with them."