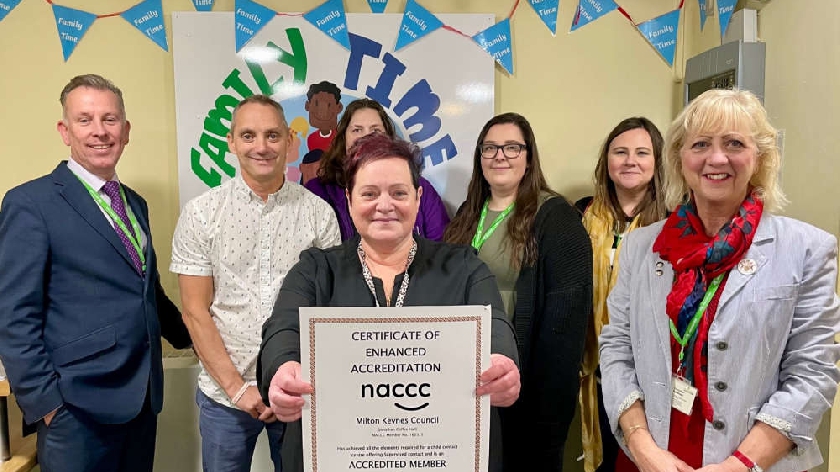 A Milton Keynes City Council team that works with children in care and their families has received national recognition.
The Family Time Service usually becomes involved with a family if children have been removed from the care of their parent or caregiver, and the court have directed that family time needs to be supervised or supported.
Following an inspection in October, the team was praised by The National Association of Child Contact Centres for the level of care provided by the team, the child-friendly environment, and the positive relationships developed with families.
On average, the service provides almost 600 hours of family time per month across two sites in Coffee Hall and Greenleys. Dedicated family time workers ensure sessions are a positive experience for everyone attending whilst a range of indoor spaces and open play areas are available to families.
Cllr Zoe Nolan, Cabinet Member for Children and Families says, "Our Family Time Service is a key part of our Family Assessment and Support Team (FAST) that place children's needs at the centre of all they do. The FAST Team is extremely passionate about the role they play in keeping families together and supporting them through difficult times. By investing in this team and working so closely with parents and caregivers to address issues early on, our Children in Care and Child Protection numbers are far lower than the national average."
You can learn more about the City Council's Family Time Service, here.