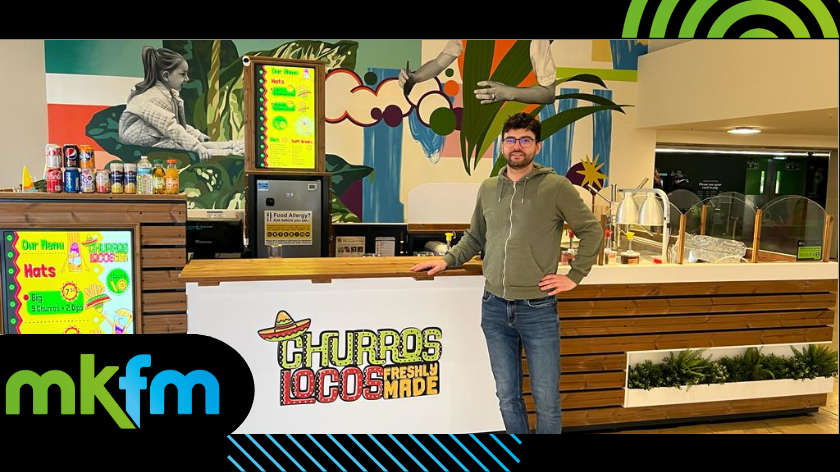 A Milton Keynes-based family-owned business has secured funding to help add more outlets around the country.
Rainbow Arts Foods, a Milton Keynes based company, has received six-figure funding from First Enterprise – Enterprise Loans through the Midlands Engine Investment Fund (MEIF) backed by the Recovery Loan Scheme (RLS).
With the funding, the company will be able to install new equipment and add to add more outlets at shopping centres around the country.
The family run business makes and sells home-made Mexican churros and is popular in Midsummer Place.
Andrei Munteanu, Founder and CEO of Rainbow Art Foods, stated: "Our authentic churros are proving to be really popular with consumers, and the loan from the Midlands Engine Investment Fund will take the business to the next stage of our expansion program. These are really exciting times for us."
Stefan Nycz, Investment Manager at First Enterprise - Enterprise Loans, commented: "I was delighted to have helped Rainbow Art Foods. Andrei and his team seem to have developed a great tasting product. It's quite unique in the UK market, and hopefully will become a national brand. It has been a pleasure to work with Andrei and assist the business."
Mark Wilcockson, Senior Investment Manager, British Business Bank commented: "The MEIF backs SMEs that are looking to scale up and enter the next stage in their business growth process in the Midlands. This investment into Rainbow Art Foods is a great example to showcase the benefits of accessing MEIF funding when looking to expand not just in the Midlands but across the UK."
The Midlands Engine Investment Fund project is supported financially by the European Union using funding from the European Regional Development Fund (ERDF) as part of the European Structural and Investment Funds Growth Programme 2014-2022 and the European Investment Bank.