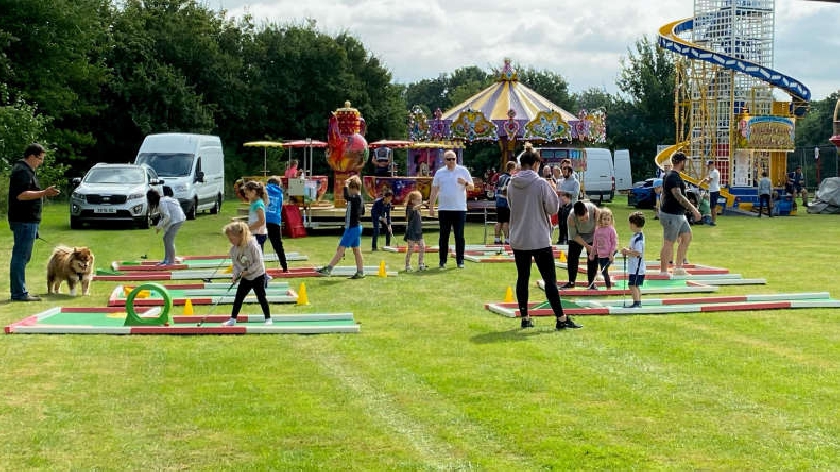 Cranswick Convenience Foods Milton Keynes raised more than £2,500 for homeless charity Winter Night Shelter during its recent family fun day, with donations still coming in.
The event, which took place on Sunday 22nd August, was well attended by Cranswick employees, their friends and family, and members of the Milton Keynes community, including Deputy Mayor of Milton Keynes, Cllr Amanda Marlow.
Held at Middleton Pavilion, the day was packed full of fairground rides, face-painting and food, drink and crafts from a wide range of local businesses, including The Nutmeg Kitchen, Lanmaur Aromas, It's a P's of Cake, Vintage Rose and MamaFillie Creative Designs.
Cranswick is aiming to raise at least £25,000 for Winter Night Shelter by March 2022, so the team is delighted with the amount raised during its family fun day.
Sam Pearl, Director of Cranswick Milton Keynes, said: "We put on the event as a thank you to our colleagues and families, many of whom live in the local area, as well as to raise money and awareness for the Winter Night Shelter. With homelessness reaching crisis point the charity is more vital than ever. We're proud to be able to put our skills to good use and help to give people a new chance at life."
Sara Millington, Communications Manager of the WNSMK, added, "Events like this are crucial not only for raising much needed funds but also awareness of the growing homelessness problem in Milton Keynes. We are grateful to Cranswick for enabling so many people in the local community to get behind the event and support the charity in this way. The funds raised will directly enable us to support individuals in crisis into the autumn and winter ahead."