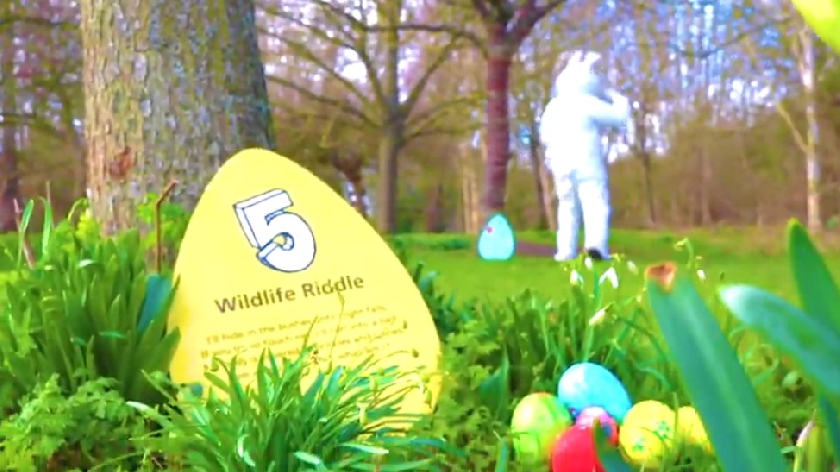 The Parks Trust, a charity responsible for maintaining local parkland, has organised an Easter egg hunt at Great Linford Manor Park.
Great Linford Manor Park is a historic and unique site stretching back to at least the Saxon times. Many features of the park date from the 17th and 18th centuries, including the Water Gardens and nearby Wilderness Garden.
The Parks Trust is currently in the process of conserving and restoring the park's heritage so there is work taking place. However, the park remains open and the easter egg hunt will continue to run.
It will take place from Saturday 27th March to Sunday 11th April during daylight hours and is a self-guided trail meaning that households can take part whenever they like.
There are two Easter egg hunts available; the nine blue eggs are for children ages five to seven-years-old, and the nine yellow eggs are for children aged seven to eleven-years-old.
A spokesperson for The Parks Trust said: "No Easter would be complete without an Easter Egg Hunt! Can you follow the clues and solve the puzzles on our free, self-guided trails to locate the Easter eggs hidden around the Manor Park?"
The puzzle sheet and answer sheet for the blue egg trail can be downloaded here. And the puzzle sheet and answer sheet for the yellow egg trail can be downloaded here.
Those that take part in the hunt are asked to leave the eggs where they are found to ensure that other families can take part too. Children are being asked not to touch the eggs, and keep a distance from others, to keep participants safe.