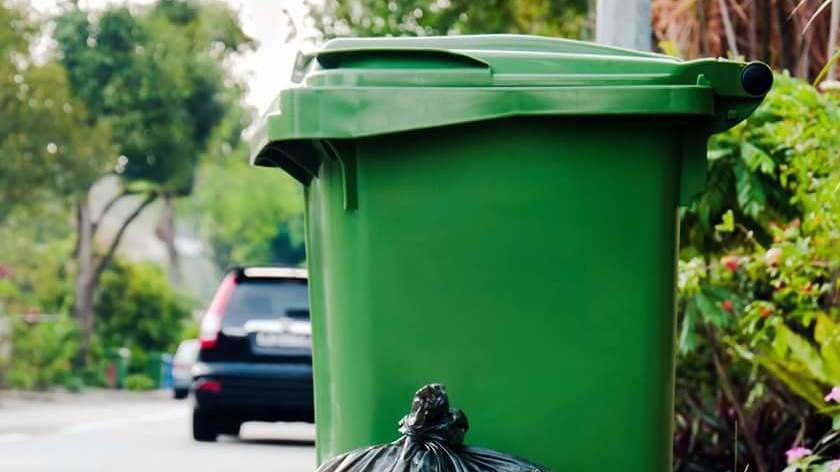 Green bin collections in Milton Keynes are expected to resume by the middle of March, MKFM can reveal.
Milton Keynes Council previously announced that it would be suspending all food and garden waste collection in January 2021 due to staff shortages caused by COVID-19.
Serco, the council's waste contractor, had seen up to half of its workforce be unavailable due to an outbreak of the virus.
Two drivers, who worked within the local refuse teams, also died after testing positive.
Milton Keynes Council had suspended green bin collections to protect staff members, whilst also ensuring that essential collection of black and clear sacks could continue.
And now, just over a month after the initial outbreak, Serco is nearly back to its full workforce meaning that staff are gearing up to provide their full service again.
This is according to the Leader of Milton Keynes Council, Cllr Pete Marland, who announced the news in an MKFM News Special broadcast on Wednesday evening (24/2).
It was revealed that the council has put the return of green bin collections at the top of its priority list, to ensure that residents will have a regular waste collection in time for the gardening season this Spring.
Milton Keynes Council is looking to reintroduce food and garden waste collections "early to mid-March", so within the next few weeks, and the first one is likely to be on a Monday.
But the council is not yet revealing a date just in case more of Serco's staff members come down with the virus.
Cllr Marland explained: "We think we have got a date as to when they are going to restart, but we're just making sure that Serco's staff, in particular, have a couple of weeks where the staff absences are the same because the worst thing in the world would be to announce a date and not be able to follow that through."
Milton Keynes Council will confirm the exact date "soon", and MKFM will provide the details as and when we get it.