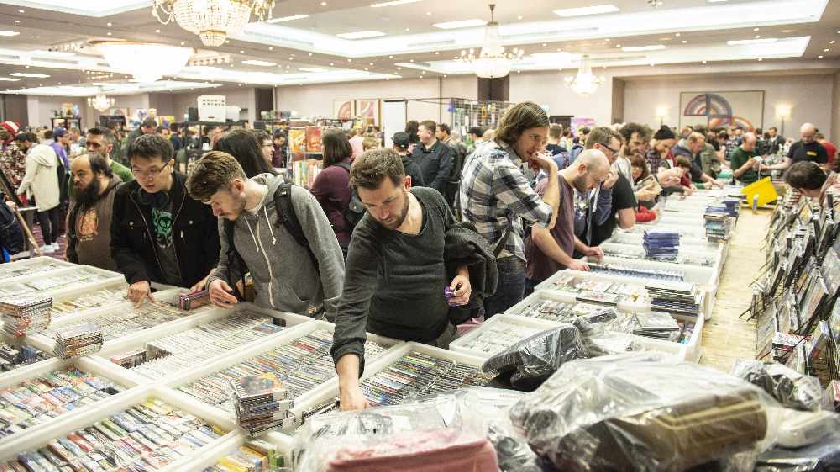 Thousands of fans of retro games will descend on Stantonbury Sports and Leisure Centre on Saturday 8th February for Europe's biggest Gaming Market.
Replay Events, suppliers of classic gaming equipment, have organised the event. The company organises various gaming markets across the UK. Managing director, Andy Brown says the public's love of games from years gone by is growing all the time.
"The great thing about nostalgia," he says, "is it never goes out of date. You can have the most up-to-the-minute equipment and the latest games but you'll still have a soft spot for those ones you were obsessed by when you were a kid. We meet loads of people at our games markets who got rid of their first Atari or Nintendo consoles years ago, only to find out how much they miss them now. It's just great seeing the look on someone's face when they find that long lost game from their childhood."
Dozens of specialist vendors have reserved their spaces at Stantonbury where they will be buying and selling original consoles and handhelds of all kinds. Custom-produced artwork will also be on sale, alongside clothing and rare imports.
Andy continues: "We've been running these events for seven years now and they just keep on getting bigger and more popular than ever, and not just with people who had a Game Boy or PlayStation years ago. More and more we're seeing younger people who've heard about the classics from their parents and who want to find out what all the fuss is about. There really is something for everyone."
The creative industries in Milton Keynes, including gaming, are generating jobs in Britain at a faster rate than any other sector, making it an ideal place to hold a Games Market.
Milton Keynes Gaming Market starts at 12:00 and finishes at 16:00. Early bird access from 11:00.
Those who wish to attend can search 'Milton Keynes Games Market' online, or go to: https://www.miltonkeynesgamingmarket.com/tickets. Tickets range from £2 on the door for general admission or £5 for early access (limited to first 100 people).