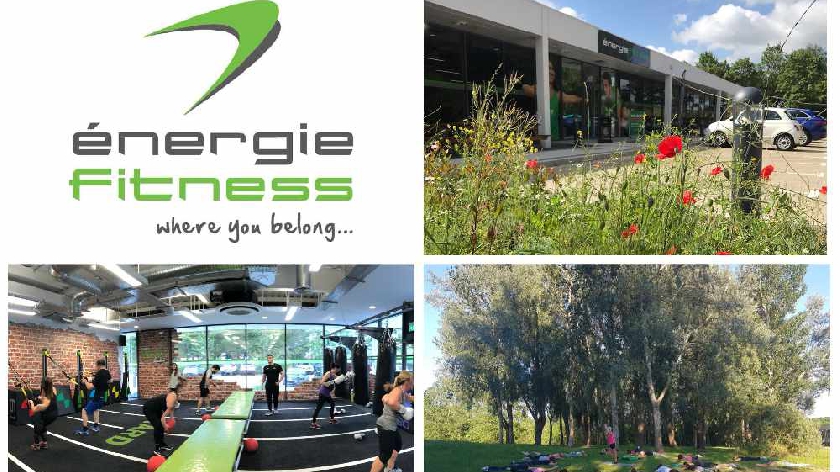 It is one of over 100 énergie group clubs in the UK and boasts brand new facilities, including the top of the range Precor Preva cardio suite.
énergie Fitness Milton Keynes is a brand new state of the art gym that has opened recently in Kiln Farm, just outside Stony Stratford, adjacent to the Abbey Hill Golf Club.
It is one of over 100 énergie group clubs in the UK and boasts brand new facilities, including the top of the range Precor Preva cardio suite. This not only allows you to track your performance and share data, but also allows you to watch live TV or even your favourite Netflix series whilst training.
Rob Francis and Claire Banbury, the owners, live locally and pride themselves on creating a club that has a genuinely fun, friendly atmosphere where anyone of any age, shape or size is made to feel immediately comfortable.
Claire says, "The trick to creating such a fun friendly atmosphere is to have a team of really great instructors who are employed by us to be here for the members' needs. The moment you walk through the door you are welcomed and our team help you in any way we can. We love helping members on a day to day basis with their work outs, technique or even training with them. We also run so many varied and fun classes that are suitable for all types of people."
With over 40 classes running a week énergie Fitness is the go-to place for small group fitness.
Rob says, "We have launched our unique training space called thé YARD where we have a row of heavy punch bags, TRX racks and a jump platform. In this space we run amazing half hour high intensity classes that include boxing drills and dynamic full body moves for maximum calorie burn and excitement. We also use MyZone belts on our sessions- which the members and team love. They allow us to structure classes that are effective and help us monitor how the members are getting on through out."
With a huge range of classes including Cycle, Box fit, Fighting Fit, Pilates, Zumba, Clubbercise and our unique outdoor sessions, including our brand new beginners running group, the club has something to cater for everyone of every fitness level.
It's not just the class fans who are amazingly well catered for, but the free weights and cable weights area is full of top of the range kit and unlike other gyms there is rarely a queue to use the equipment.
The club owners strive to make énergie Fitness Milton Keynes a real part of the community by linking in with local shops and businesses, who offer the énergie members unique deals on their products or services, and also by tying in with local charities. They've already helped to raise funds for Harry's Rainbow by running one of their monthly family fun sessions with other activities and food laid on for their members, and also taken part in the Dragon Boat Race raising funds for MacIntyre.
There is a really unique family atmosphere at the club. Not only does énergie Fitness Milton Keynes run monthly family fun sessions, but have also introduced classes for 12-15 year olds to train along side their parents on a Tuesday after school. In fact this is one of few gyms in MK that can boast to have more than one family to have three generations all training in the club together!
There is no doubt that énergie Fitness is a club that, as their tag line says is "where you belong..."