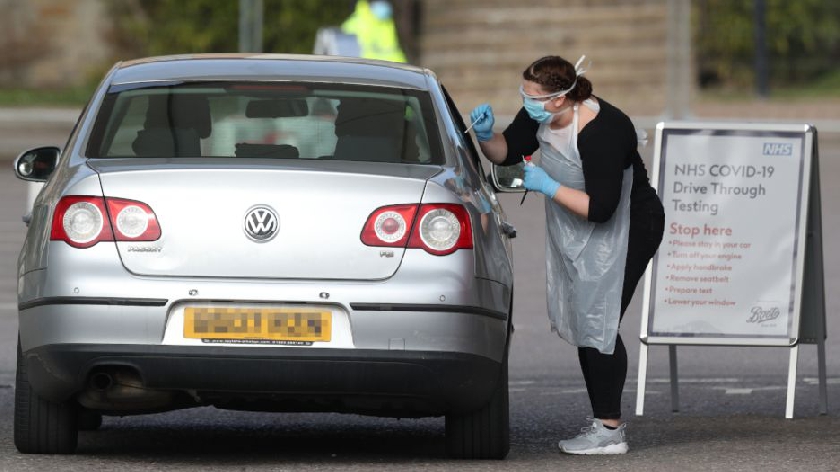 A member of SAGE has warned that next month's end of lockdown 'could be delayed' due to the highly transmissible Indian variant.
This strain of the virus, called B1617.2, is becoming more prevalent in the UK as it has been reported that cases of this strain have more than tripled in a week.
It is believed that no cases of the Indian variant have yet been recorded in Milton Keynes, although in recent days it has been nearing closer.
Last week it was announced that there were several cases recorded at the University of Buckingham, which is around twenty minutes from Milton Keynes. A group of students that had tested positive have now completed their self-isolation period.
Other areas nearby that have discovered cases of the strain include Kingsbrook in Aylesbury, Bedford, and South Northamptonshire.
Surge testing is currently underway in these areas to control the spread of the virus.
Prime Minister Boris Johnson has warned that the Indian strain is of "increasing concern", and it is being actively monitored by the Government.
SAGE, the Government's Scientific Advisory Group for Emergencies, has also called to discuss the variant at a formal meeting today, according to Sky News.
Despite widespread optimism of continuing low numbers of deaths and severe COVID cases in the UK, fears are growing as the Indian variant is becoming the dominant strain in certain areas - including Bedford and South Northamptonshire.
A member of SAGE, who has not been named, has told the i newspaper that "a delay is possible" to the planned relaxation of measures on 21st June.
In Milton Keynes, coronavirus cases remain low and the infection rate sits at 17.8 cases per 100,000 people.
This is lower than the national average of 21.6 cases per 100,000 people.
But this is not the case for neighbouring Bedford, which currently has an infection rate of 68.7 cases per 100,000 people. South Northamptonshire's infection rate sits at 42.3.
There has been speculation as to whether local lockdowns could return if the Indian variant continues to surge in certain areas.
When asked about the topic, Environment Secretary George Eustice told Sky News: "We can't rule anything out but our plan that has been set out by the Prime Minister and the reason we are being incredibly cautious about exiting lockdown is because we want this to be the last."