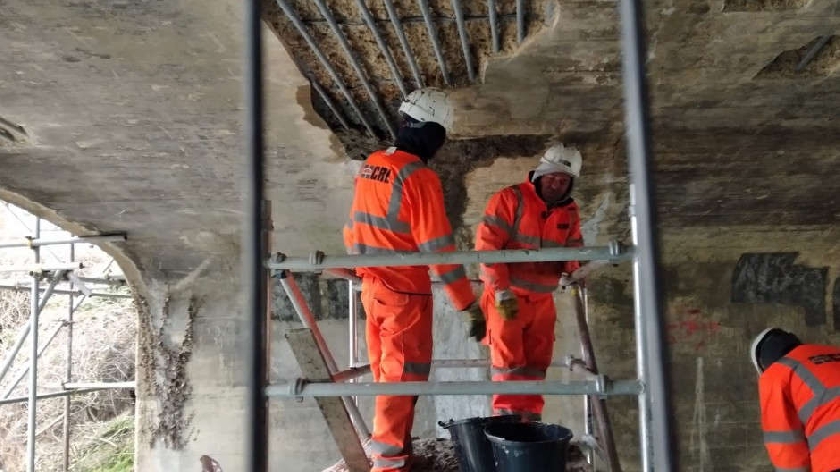 A full closure has had to be put in place.
Repairs and maintenance works continue on the underside of Fenny Canal Bridge until 4th Feb.
A weight limit was originally put in place but due to restrictions not being observed, there is now a full closure.
MK Council has explained: "For safety reasons a weight limit for vehicles using the bridge was in place from 10 Jan whilst keeping the road open. Unfortunately we've had to change this to a full closure as the restrictions were not being observed.
"A diversion route is now in place."
Ringway have released the following notice: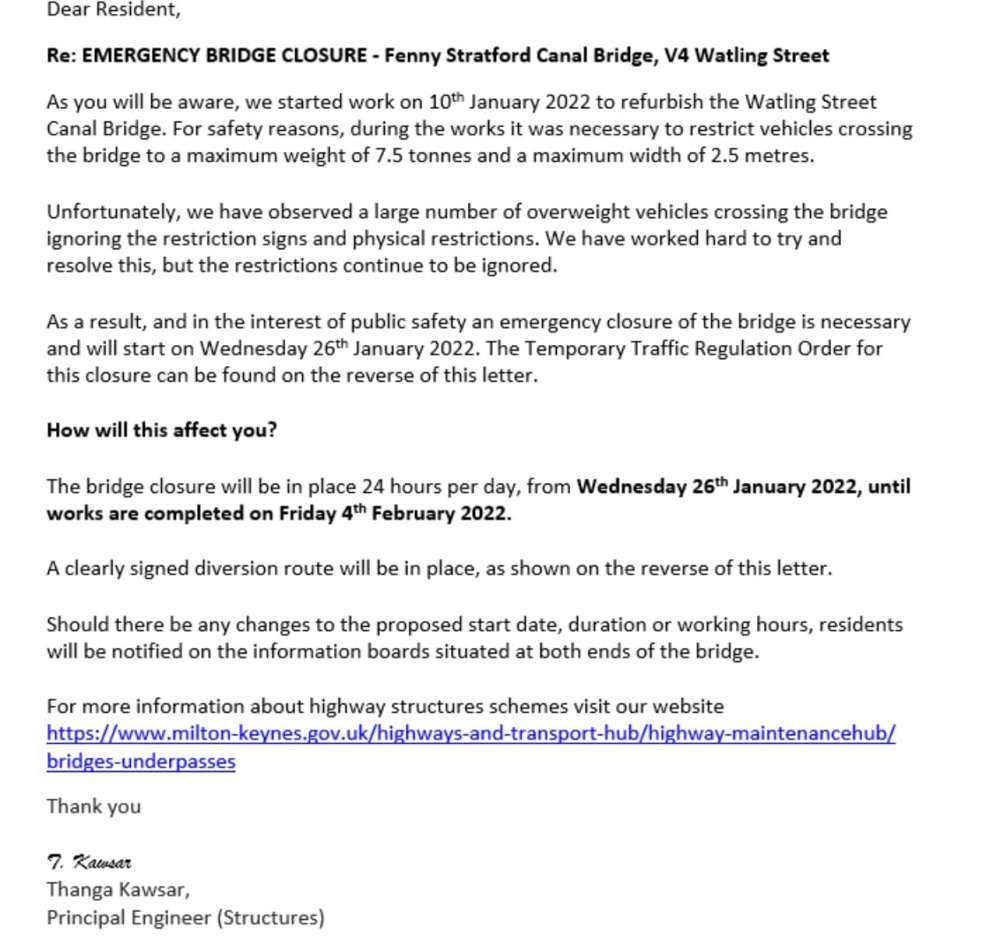 All details can be found here.