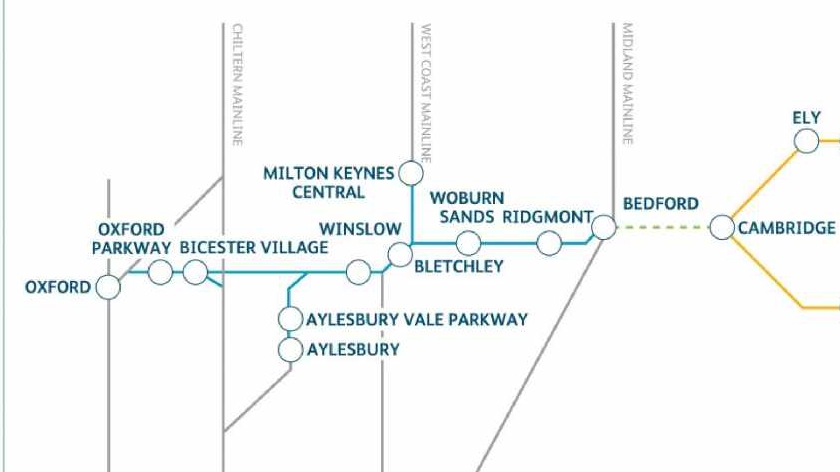 Earlier this year, it was announced that there will be a development to connect Oxford to Cambridge by train which will go through Milton Keynes.
The development is now in the consultation phase which allows residents and the public to offer their opinions on how the East to West line should go ahead.
The new line would see Milton Keynes and Bletchley connected with other major cities and towns including; Oxford, Cambridge, Bicester and Aylesbury.
One of the parts of the consultation involves the current Bletchley to Bedford line, which will be refurbished and include major upgrades to Bletchley and Bedford station.
There are two options for the line of either keeping the existing stations with their current hourly service, though this would faster due to improvements in the line or to close all the stations and create five new stations with a twice hourly service.
The second option would see the loss of Fenny Stratford and Bow Brickhill stations meaning commuters would have to go to Bletchley station instead.
The consultation contains National Rail's plans for the works, how to keep the disruption to residents to a minimum and the need to sell scheme for houses affected on the new route.
Local Liberal Democrat Councillor for Campbell Park and Old Wroughton has called for locals to voice their opinion on the new line.
Councillor Paul Trendall is happy about the line returning but is concerned by the environmental impact.
He said: "Personally, I am in favour of seeing the old "Varsity Line" reopened, but it is disappointing from an environmental standpoint, that the service will originally use diesel power, with the electrification of the line a long way off."
For full details including the consultation documents and maps can be found on East West Rail's website.
The public can send their views via the website, or via feedback form to consultation@eastwestrail.co.uk or post to Freepost EAST WEST RAIL.
All views must be sent by 9th June.