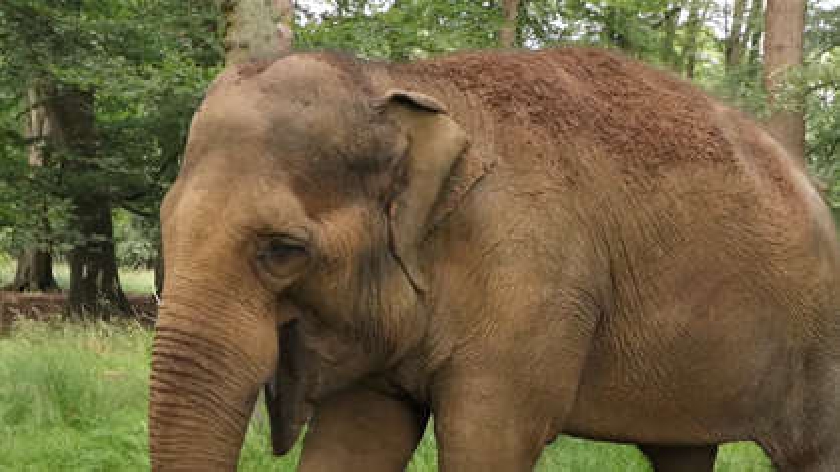 The famous TV host is joining Elephant keepers at Woburn Safari Park to raising money for the International Elephant Foundation.
The International Elephant Foundation (IEF) aims to support and operate elephant conservation and education programs both in managed facilities and in the wild.
They focus emphasis on management, protection and scientific research.
Woburn Safari Park are giving visitors the chance to win a VIP experience to meet the elephants at Woburn Safari Park
All funds raised will help support important conservation projects around the world.
Three people could win the chance to take a trip to meet the Asian elephants at the park and even to go behind the scenes to meet the herd.
You can donate and enter here.
Eamonn Holmes helps Keepers announce the Elephant Charity Prize Draw

Eamonn Holmes is helping the elephant keepers raise money for the International Elephant Foundation and we are giving you the chance to WIN a VIP Experience to meet the elephants at Woburn Safari Park 🐘🐘🐘🐘🐘 Funds raised will help support important conservation projects that help elephants across Africa and Asia You and three of your loved ones could be taking an unforgettable trip to meet the beautiful Asian elephants, going behind the scenes to meet the herd - with no barriers between you! But that's not all! The prize includes an overnight stay at The Woburn - a charming 18th-century property with 48 hotel rooms, located just five minutes away in the idyllic village of Woburn. Along with £100 in gift vouchers to spend at Woburn Safari Park during your visit! Go to JUSTGIVING.COM and search for WSP ELEPHANTS to enter!

Posted by Woburn Safari Park on Wednesday, August 11, 2021