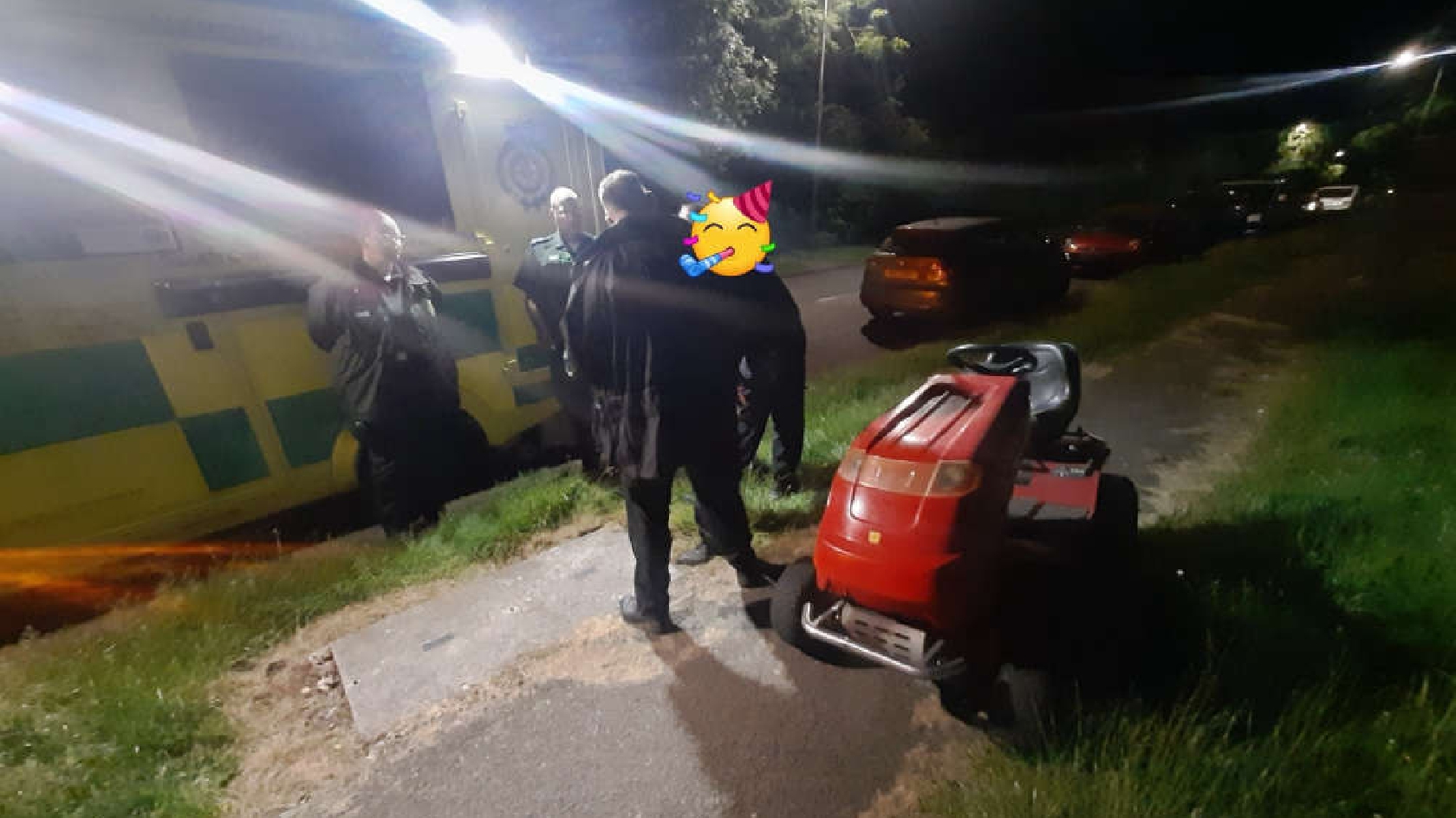 Image: TVP Roads Policing
Police received several calls last night after a man was spotted driving down a dual carriageway on a lawnmower.
A man has been arrested for driving whilst unfit through drink after being spotted on a lawnmower last night (6 June)
The Roads Policing team said: "In Milton Keynes we see weird and wonderful sights every day, but even then we are shocked by what we find sometimes.
"Several members of the public called 999 about a ride on lawnmower with no lights and a flat tyre being ridden down the A4146 dual carriageway towards the city.
"Our colleagues from South Central Ambulance Service NHS Foundation Trust were so concerned that they drove behind the male rider with blue lights on to warn other motorists."
The mower was stopped in Bletchley and the driver was arrested.