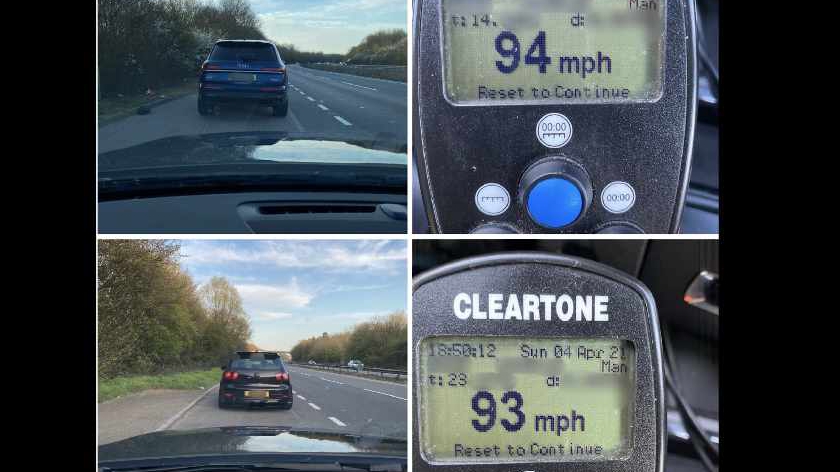 Image: @tvprp Twitter
The two cars were caught doing over 90mph over the Easter Weekend.
Thames Valley Police Roads Policing Unit have reported both of the drivers for excess speed.
One of the vehicles was caught travelling at 94mph with another found to be driving at 93mph.
Sharing the news on social media, the policing team added: "A collision at these speeds will almost guarantee injuries being involved."
Speed checks on the A5 in Milton Keynes have seen these two drivers reported for excessive speeds this evening. A collision at these speeds will almost guarantee injuries being involved. #itsnotworththerisk #P5839 #P7817 #TPBShift pic.twitter.com/g93noi85uN

— TVP Roads Policing (@tvprp) April 4, 2021