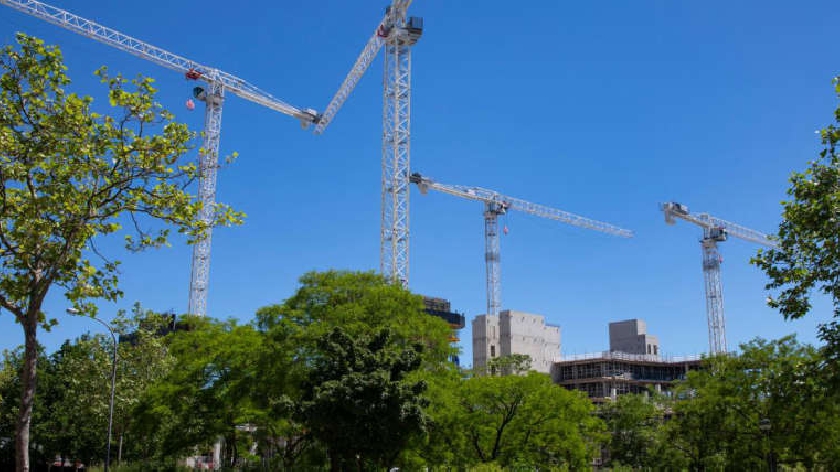 Milton Keynes Council has been awarded a fourth planning award.
MK Council has received awards for 'Best Plan' and 'Best in Region' at the RTPI South East Region Planning Awards for its 'commitment to sustainable construction in the city'.
Judges say they were impressed with the Council's Sustainable Construction Supplementary Planning Document (SPD).
The SPD sets out guidance for developers, giving them understanding on the sustainability standards for zero carbon homes and commercial buildings in MK.
The Plan sets out clear guidance for developers, including:
Using low and zero carbon construction materials including reusing 70% of any demolished buildings
Not ordering more materials than is necessary to limit waste
Designing buildings to make it easier for inhabitants to recycle, use less water, keep warm, and charge electric vehicles nearby
Leader of MK Council, Cllr Pete Marland commented: "The built environment is a major contributor to climate change and we want Milton Keynes to be an international vanguard for sustainable and considered development.
"We're proud to get this recognition which is yet another testament to just how hard colleagues are working to deliver well planned growth and renewal across the city. It is yet another sign of how our planning services have improved and are receiving the highest awards of national and internationally recognised importance."
READ AGAIN: Milton Keynes Council picks up top planning prize for Love Wolverton project