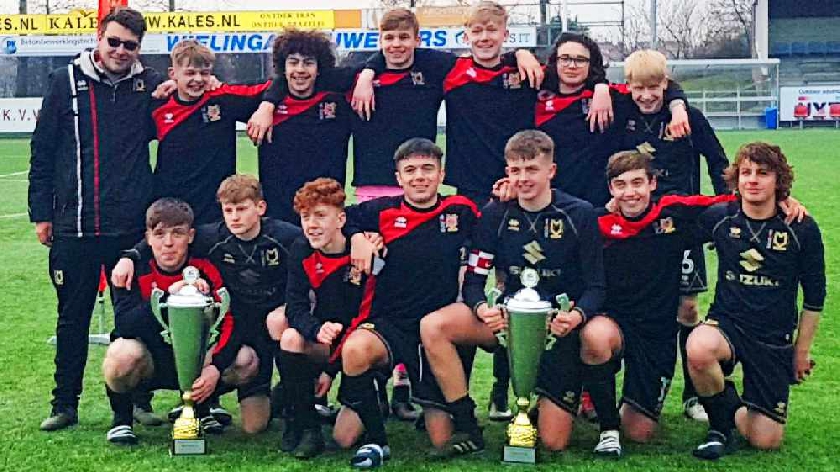 MK Dons U16s Advanced Squad are to face a strong Newcastle side in the Junior Premier League Cup Semi-Final clash at New Bradwell, St Peter Football Club on Saturday 14 April at 2pm.
The impressive Dons side have recently returned from a tour of Holland where they bagged top honours as winners of the U16s and U17s trophies in the annual Easter clash. Coach Jack Sharp is proud of the squad made up of boys he has mostly coached since they were 14 years old.
Commenting on the achievement of the team, Coach Sharp said: "The squad is a credit to the MK Dons SET programme and they represent the core values of our organisation. To get to the semi-final in probably the most competitive U16 league in England is quite a thrill but come kick-off time, we will be ready to play. We can't wait to make Milton Keynes proud by going all the way"
Members of the public can come to watch the match free of charge but parking access is for players, managers and officials only. For any more information about MK Dons Sport and Education Trust please contact 01908 622 888 or visit www.mkdonsset.com