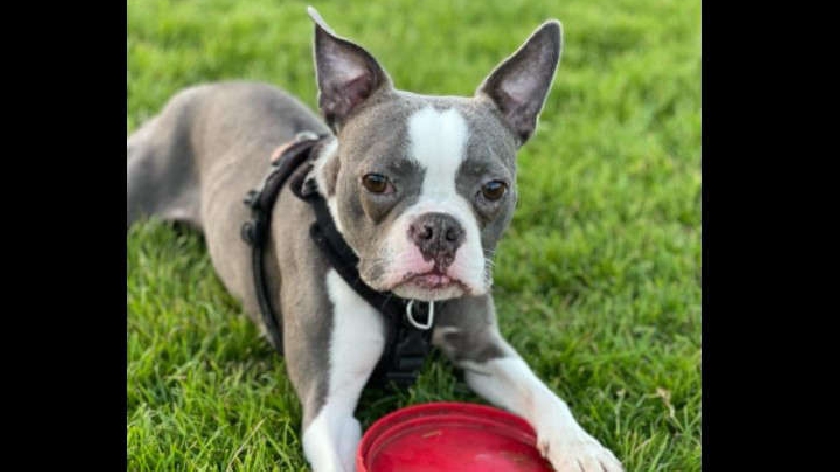 Nancy is a four-year-old Boston Terrier
The 4-year-old Boston Terrier had initially run off and was reportedly picked up by a female passerby who said she was taking the dog to the vet.
(UPDATE 22/7: Nancy has been found! You can read the latest story here.)
Nancy, a much-loved family pet, is said to have been handed over to the woman at around 3pm today (21/7) on the V10 Brickhill Street by Red Bull's factory.
According to the dog's owner, the unknown woman claimed to have a friend - called either Kate or Kimberly - that worked at Walnut Tree Vets and was on her way to Monkston so would drop our dog off en route.
"Until now she hasn't been dropped off to any of the vets in the area," says Nancy's owner, Nina.
"Could anyone help? Do you know a Kate or Kimberly that works in a vets? We have reported this to the police as a crime but we just want our family back together as a unit."
Nina claims that the woman in question was driving a black Vauxhall Astra and had four boys in the car, between the ages of five to fifteen years old.
Anyone that has information that could potentially help bring Nancy back home should contact Dog Squad MK. Alternatively, you can email news@mkfm.com and we will pass the information on. You will remain anonymous.