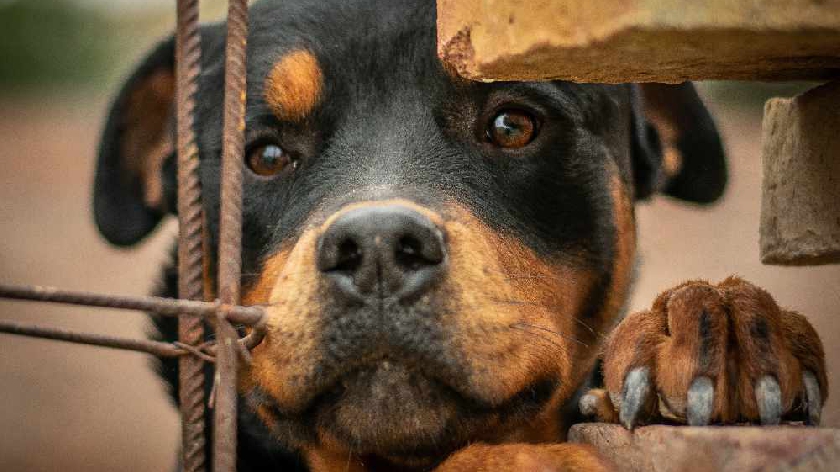 Library photo
A small dog died after being attacked by a rottweiler that was roaming freely across Milton Keynes yesterday (26/4).
It was heavily circulated on social media yesterday morning that two rottweilers had reportedly escaped and were running around the Wolverton and Greenleys area of the city.
Dog owners were warning others to remain vigilant as two dogs, both small terriers, were attacked in separate incidents. One incident took place near the Wolverton swimming pool, where the dog was left with serious injuries that required treatment.
And the other incident took place in Greenleys, where another small dog was attacked and tragically died as a result of its injuries.
A staff member from the MK Vet Group said: "There has been much on Facebook today about 2 rottweilers rampaging around Wolverton/Greenleys today.
"They have attacked dogs today, one has survived emergency surgery, another has tragically passed away from his injuries."
She concluded: "Our deepest condolences go out to the families affected and our love and prayers go to the poor dogs."
The second dog, who survived its injuries, is now at home and is recovering. It has been claimed that the vet bill stands at £1,000 already.
Thames Valley Police have been made aware of the incident and are currently investigating.
MKFM has contacted Thames Valley Police for comment.
We will update this article with more information as we get it.