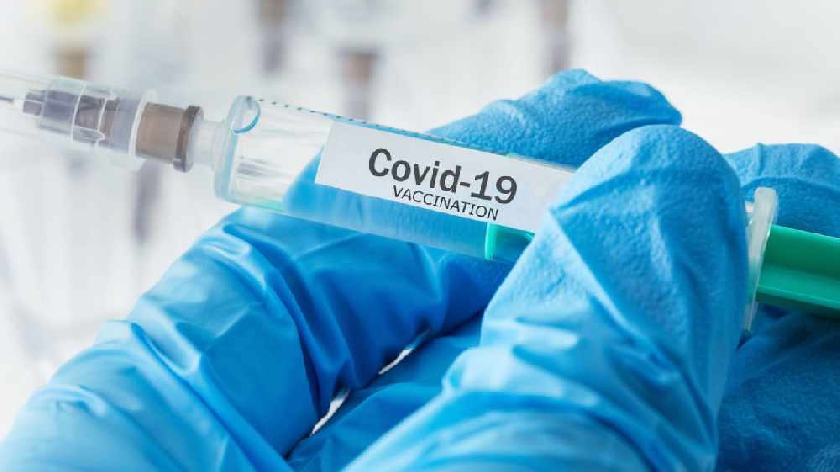 Doctors are telling eligible residents 'do not delay' getting the life-saving coronavirus vaccine.
Dr Kufej, a GP partner at Newport Pagnell Medical Centre, is telling everybody who is entitled to a coronavirus jab to come forward as new figures showed the NHS vaccination programme racked up record numbers of jabs last week.
And NHS national medical director Professor Stephen Powis yesterday (25/3) called on anyone who qualifies for a jab but has not yet received one to book an appointment in the next few days before slots dry up.
The call came after NHS staff delivered more than 3.5 million doses in the seven days to Sunday, 1.5 million up on the previous week which had also been a record.
The latest vaccination data shows that over 112,000 doses of the vaccine have been administered in Milton Keynes alone.
Four in five people in the first nine priority groups have now received at least one dose since the NHS vaccination programme, the biggest in health service history, kicked off a little over 100 days ago.
Dr Kufeji said: "It is a testament to the careful planning and sheer hard work of staff that the NHS vaccination programme is continuing to protect people against coronavirus at a record pace.
"The vaccination is quick, painless and safe and it feels great knowing you've got protection against COVID-19 so if you are eligible do not delay, book a jab."
Far fewer appointments will be available for first doses from next week as the bulk of available supplies are used to fully vaccinate people with a second jab.
People with a learning disability or living with an underlying health condition like serious asthma, who are yet to get their jab are being urged to book before March 29th, with some GPs calling each of their unvaccinated patients personally to encourage uptake.
There are several vaccination centres here in Milton Keynes, including the mass vaccination centre at Saxon Court, Milton Keynes Hospital, and several smaller GP and pharmacy-run vaccination centres.
The NHS is inviting those eligible for a jab by letter and text with GPs also calling some patients.
Text invitations appear as an alert from 'NHSvaccine' and letters include a web link to click and reserve an appointment at one of the large-scale vaccination centres or pharmacies across Milton Keynes.
Anybody aged 50 or over can book themselves in for a first dose before March 29th online using the national booking system, either by calling 119 or booking online.
People aged 18 and over, who are clinically vulnerable, should also book themselves in for a jab this month.
GPs will continue contacting eligible patients and vaccinating them throughout April with a first dose.