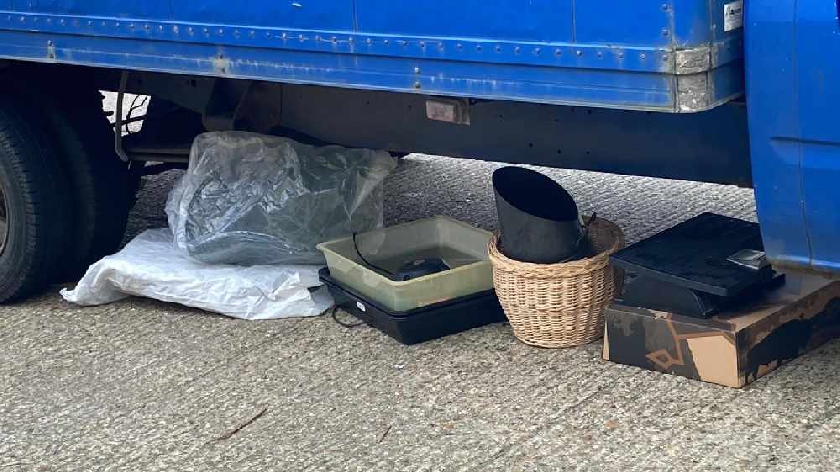 Some of the items left outside the store
A local not-for-profit organisation that sells discounted second-hand goods has said that donations left outside their store will be reported as fly-tipping.
The Reuse Community Project, based in Kiln Farm, sells reusable furniture and white goods at heavily discounted prices. They also regularly donate to charity and provide discounts for families on low-income.
They rely on donations from local businesses and members of the public, with people being encouraged to book an appointment to donate items during lockdown.
But despite this, donors have been regularly leaving furniture outside the Kiln Farm store - something which has frustrated the company.
The Reuse Community Project posted a clear message on social media today (2/3), which reads: "DO NOT LEAVE DONATIONS OUTSIDE OUR STORE!!!!!!!!"
The group says that donations that are left outside become "contaminated waste" and have to be disposed of at the cost of the company.
That is why they are saying that any further incidents like this will be reported to Milton Keynes Council for fly-tipping, and the person responsible, although trying to do a good deed, could incur a £250 fine.
A spokesperson for The Reuse Community Project said: "Donations are by appointment only to make so everything is thoroughly inspected before we accept it. There is absolutely no reason why this should still be happening!
"From now on, anyone leaving donations without an appointment will be reported to the council for fly-tipping.
"This may seem harsh but while we have to pay to dispose of donations left outside, it is less money we have to put back in to helping people within the community."
Those who wish to donate items to The Reuse Community Project can contact the organisation by email, Facebook, or phone 01908 261010 to arrange an appointment.