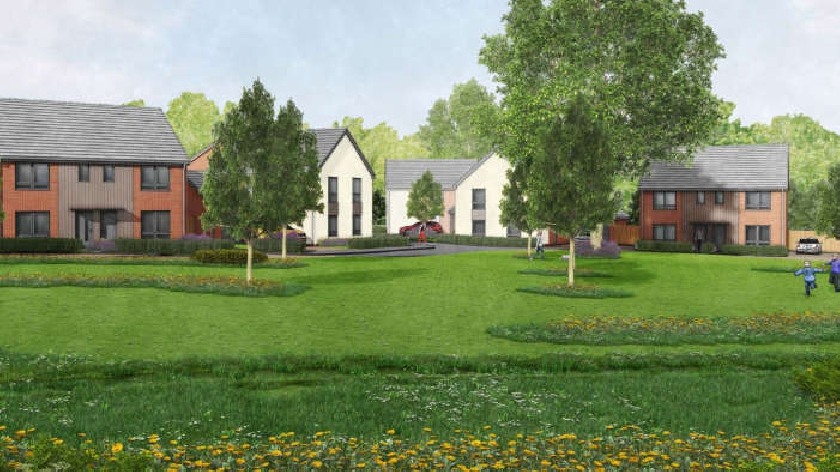 Bellway has submitted plans to build 160 homes at Tattenhoe Park in Milton Keynes as part of a pilot scheme using faster modern methods of construction.
Bellway has been selected to deliver the fourth phase of the landmark extension to the town, which could eventually number more than 1,300 homes.
The new estate, Tattenhoe Park, is located on the south-western edge of Milton Keynes, sitting alongside Tattenhoe Valley Park.
Using modern techniques, 40 homes would be built off site in a factory as modular units whilst the remaining 120 homes would be constructed using timber panels and frames in place of breezeblocks.
Paul Smits, Managing Director for Bellway Northern Home Counties, which is based in Milton Keynes, said: "Tattenhoe Park Phase Four is one of a handful of pilot projects being run by Homes England across the country, using modern methods of construction to speed up the delivery of new homes.
"To be selected as the preferred developer, we were required to demonstrate that the 160 homes could be delivered through modern methods while maintaining the standards Bellway achieves as a five-star builder.
"Tattenhoe Park will include Bellway's first modular homes. The off-site manufacturing process creates a standardised product, enhancing quality and eradicating weather-related delays.
"Adopting innovative construction techniques will enable us to deliver the homes more quickly than traditional methods. Speeding up the delivery of new homes is beneficial to the whole community as it helps to address the shortage of housing and accelerates the accompanying investment in local infrastructure.
"Bellway is a major employer in Milton Keynes and has provided hundreds of homes in and around the town. It is a privilege to be chosen to pioneer ways of meeting the need for more high-quality housing in the area."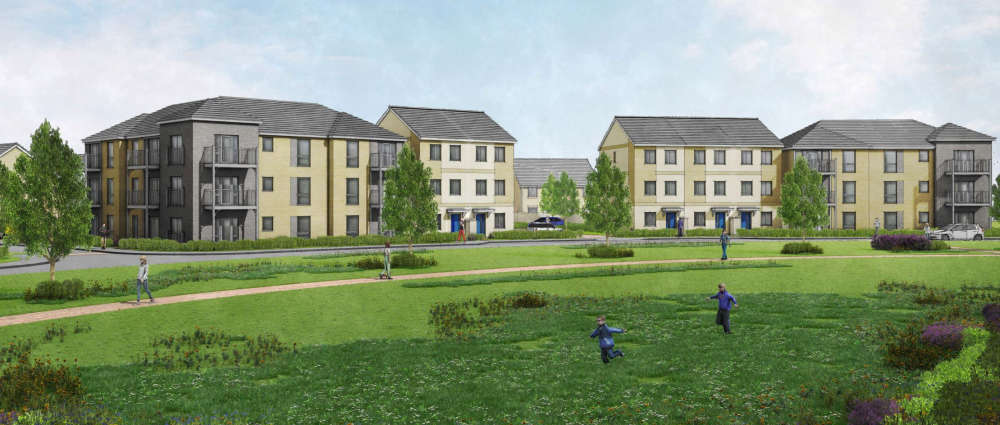 Homes England's pilot projects will deliver 1,800 homes across the country as part of a study into the benefits of the different modern methods of construction. These include improved quality and energy efficiency, and a reduction in construction waste.
Alison Crofton, Head of Planning and Enabling at Homes England, said: "Our Modern Methods of Construction research project is part of the Government's objective to improve construction productivity and encourage the uptake of MMC to build the well-designed, green homes of the future.
"These new homes at Tattenhoe Park will use modern methods of construction to create quality, energy efficient homes and add to the new community already being created at the site."
The homes at Bellway's Tattenhoe Park development would be a range of one and two-bedroom apartments, one and two-bedroom maisonettes and two to four-bedroom houses.
This includes 48 affordable homes for rent or shared ownership and a selection of wheelchair accessible properties.
If plans are approved, Bellway will purchase the 9.2-acre site from Homes England with a view to starting construction work by the end of this year.
You can read more here.