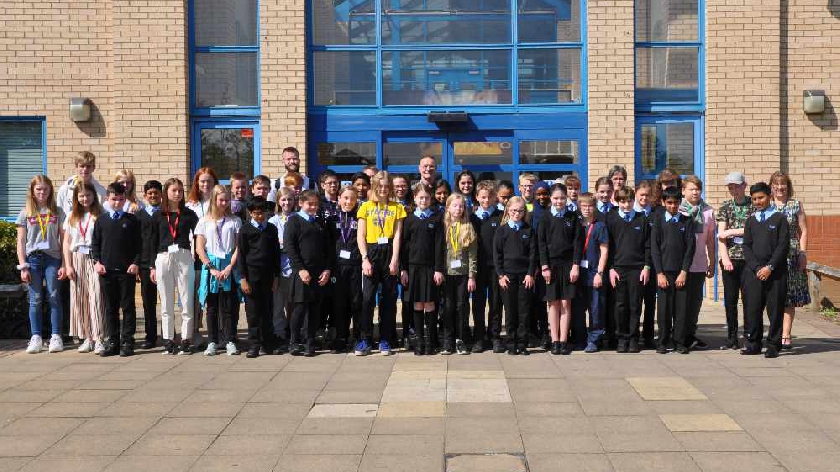 Denbigh students extended the hand of friendship to Swedish pupils who visited the School as part of an exciting new international link aimed at giving young people a wider global perspective of the world they live in.
The visiting students joined their Denbigh ambassadors in lessons, before enjoying a traditional English lunch of pie and mash with mushy peas and gravy!
Students at Denbigh had learnt some words of welcome in Swedish, so that they could make their new friends feel at home and the Swedish students gave presentations about their school and life in Sweden.
All the students discussed what is important to them in their lives and discovered that they had many things in common, particularly a love of ice-hockey.
Andy Squires, Headteacher of Denbigh, welcomed Robert Jonasson, the Headteacher, or 'Rektor', as he is known in Sweden, from the Vackelsangskolan School, who accompanied his students on their visit.
Mr Squires said: 'We are delighted to have established this new link with our friends from Sweden. All the students thoroughly enjoyed the visit and we are already looking forward to their visit next year.At Denbigh we have achieved 'International School Status' in recognition of our commitment to promoting a global perspective in School and raising international awareness through our curriculum. Visits such as this are a vital part of the International School ethos here."
'