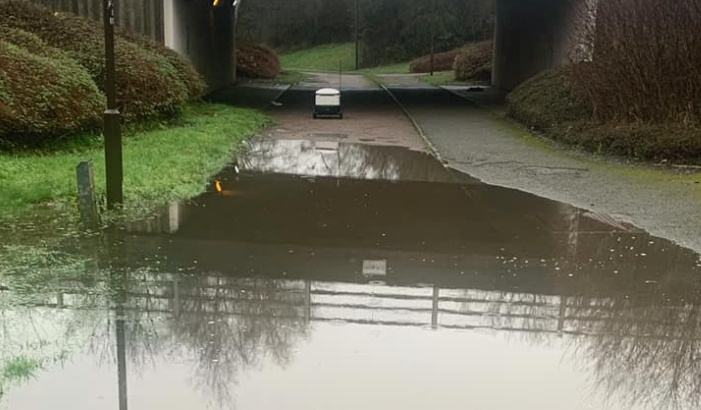 There has been heavy rainfall and flooding in Milton Keynes today, causing problems for residents and local services.
Several roads in and around the city have been closed due to excess surface water, and the council is warning people that driving through flooded roads could be dangerous.
It seems that one of Starship's delivery robots took this message on board as it did not attempt to navigate through a big pool of water today.
A photograph of the stationary robot was shared by a local resident on social media, which shows the big obstacle in the foreground.
She said: "Poor little robot can't swim, someone might be waiting a while for their delivery..."