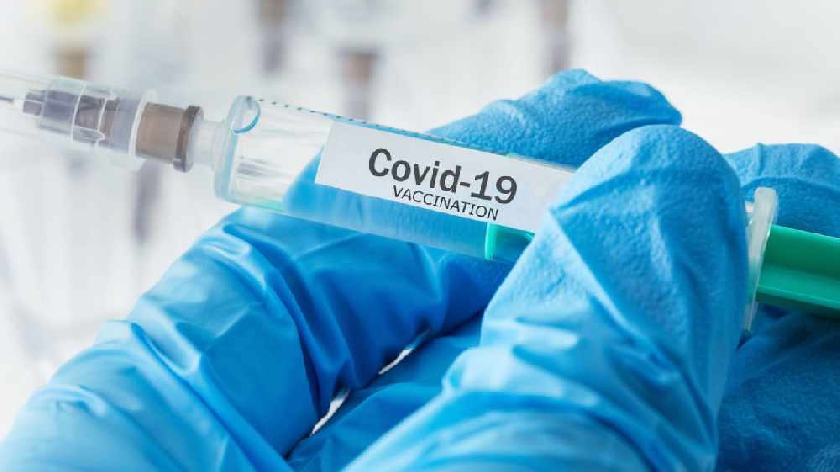 As part of the latest government guidance, all care home workers will need to of had at least their first jab by 16th September if they have not already done so.
A spokesperson for the Department of Health and Social Care gave some more information about the new guidance as they said: "Throughout the coronavirus (COVID-19) pandemic, care home workers have done a phenomenal job to support and protect those most at risk from COVID-19.
"People across the sector have risen to this unprecedented challenge and gone above and beyond the call of duty to keep those they care for safe.
"We value the incredible work that people in care homes have done over the last 18 months to care for some of the people who are most at risk from COVID-19. We want to ensure that care homes are as safe as possible for the staff working in them and the people they care for. We believe that the best way to do this is to ensure that everyone who can take up the offer of vaccination, does.
"Vaccination offers the best protection against the virus both for staff and care home residents. The rollout of the COVID-19 vaccination to care homes has been phenomenal, thanks to effective leadership and collaboration across the social care sector and the NHS, in partnership with local authorities, as well as the dedication of care home managers in supporting and encouraging staff.
"More than 1.26 million social care workers in England are now fully vaccinated – an important step to protect themselves, their loved ones, and the people they care for, from becoming seriously ill or dying from COVID-19.
"From 11 November 2021, all care home workers, and anyone entering a care home, will need to be fully vaccinated, unless they are exempt under the regulations."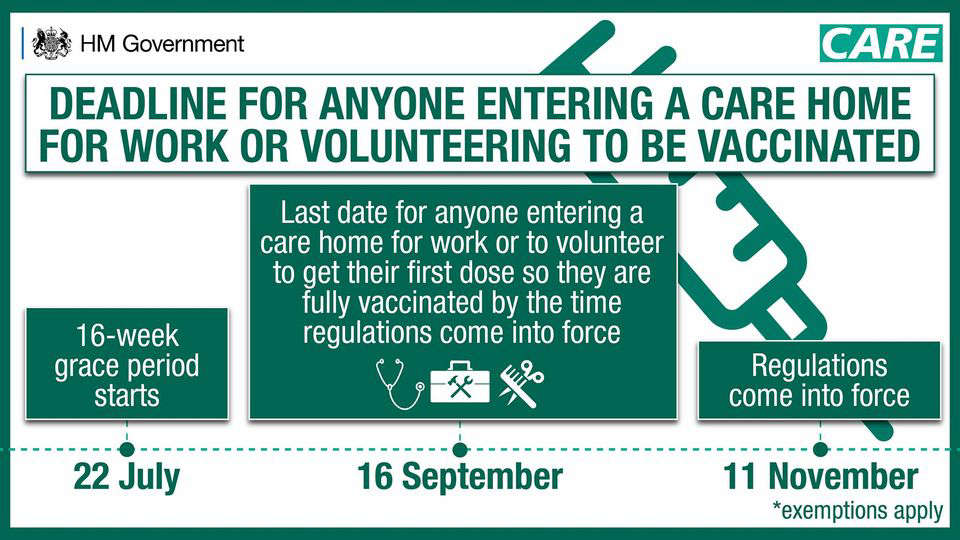 Key dates to bear in mind are:
22 July (this is when a 16-week grace period starts)
16 September (last date for care home workers to get their first dose so they are fully vaccinated by the time the regulations come into force)
11 November (full regulations come into force)
If you have not done so already, you can book your COVID-19 vaccination by clicking here.