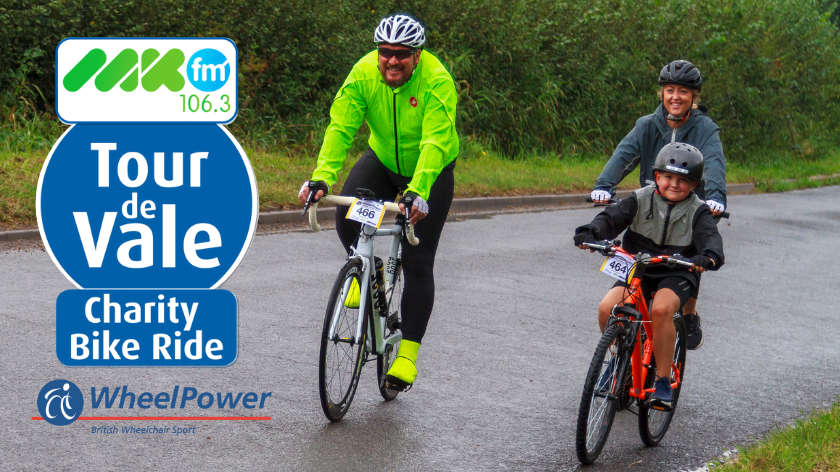 Over 830 cyclists descended on Stoke Mandeville Stadium last Sunday as WheelPower welcomed riders of all ages and abilities to take part in the 2021 MKFM Tour de Vale charity bike ride.
The national charity for wheelchair sport has been running this annual cycling event since 2003 and after the postponement in 2020 they were delighted to once again host a community event that everyone in Buckinghamshire, and beyond can be proud of.
Despite the wet September weather the riders arrived at the Birthplace of the Paralympic Movement full of smiles and eager to start. The rides were all started by Rob Butler MP, and WheelPower CEO Martin McElhatton who with a wave of the flag and a press of the hooter set the cyclists on their way.
Along the 25, 70 or 115km routes the cyclists were guided by an amazing group of volunteer marshals, and rested at one of many sponsored water stops en-route before completing their rides and crossing the line on the famous Stoke Mandeville track.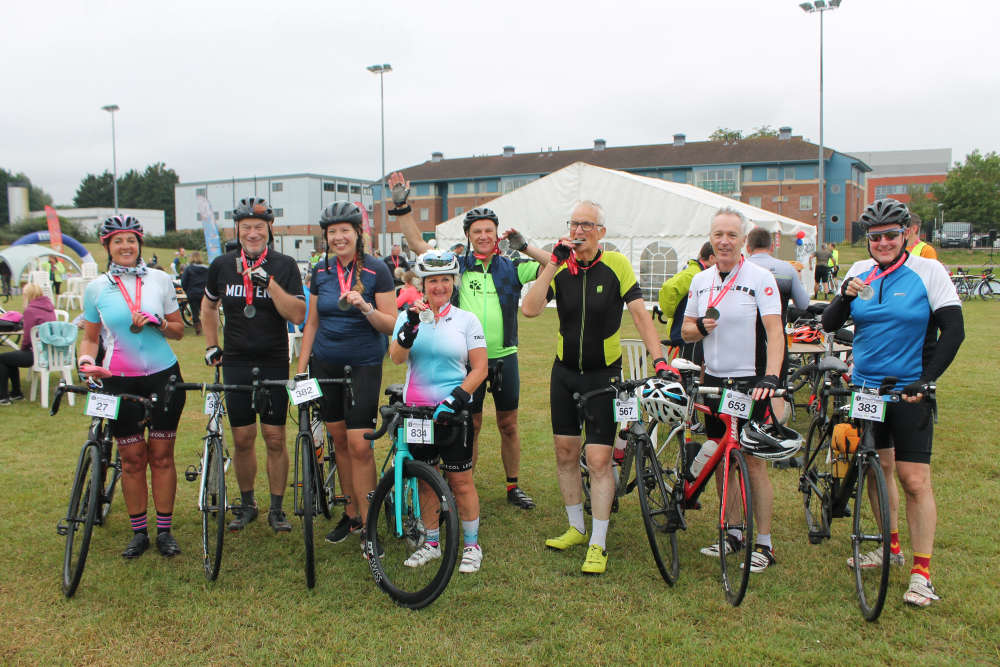 "Congratulations and thank you to all of the Tour de Vale 2021 riders who took part in this year's event with so much joyful excitement, despite the soggy conditions that greeted you at Stoke Mandeville. The atmosphere here at the Stadium was fantastic throughout the whole day, and the sun even shone in the afternoon which was amazing to see!
"Despite the challenges of the recent Pandemic, we are thrilled to have organised an event that everyone is familiar with and we are so thankful to everyone for wanting to support WheelPower. It's too early to say how much money we have raised but every single penny will help us to reach more disabled children and adults in UK, and provide them with new opportunities to take part in sport and enjoy the benefits of being physically active."
"Finally, I also wanted to thank MKFM and all of our sponsors, supporters and volunteers who year after year go above and beyond to make sure our riders are kept safe across all of our routes. The event just wouldn't have been possible without you!" (Jo Hall, Race Director)
After the success of this year's event, the 2022 Tour de Vale date has been announced and will take place on Sunday 12 June, which is only 266 days away.
Thank you once again to all of the amazing riders, sponsors, supporters and volunteers for making this year's MKFM Tour de Vale so special. See you next year!