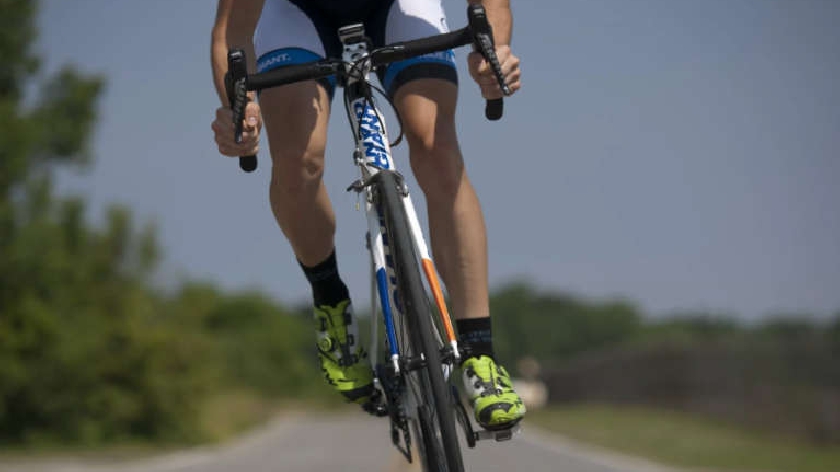 Willen Hospice's 'Cycling Sportive' event returns later this month to raise much-needed funds for the local charity.
The fundraising event offers a choice of completing three different cycling routes, ranging from 40 - 100 miles in length.
Locals are encouraged to choose a route that challenges you just enough, and gives you the motivation to get training and out on your bike over the spring and summer.
The signposted routes start in Olney and take riders through the scenic countryside towards Bedford. Cyclists can look forward to steady hills and long stretches of road, passing sweeping cornfields, and grazing cows and sheep. Take exciting twists and turns through quaint villages, like the picturesque Harrold, and the scenic stretch between Stoke Goldington and Lavendon.
There will be feed stations about 20-24 miles from the finish on all three routes. The 65 and 100 mile routes will include a water station 20 miles from start, and another 50 miles into the 100 mile route.
Corley Cycles are supporting the event by offering mechanical support however, it is expected that all participants should be able to repair their own punctures.
How many miles will you cycle? Sign up for our Sportive on 29 August: https://t.co/iDDZ5BUJv0 pic.twitter.com/bSjt7SPTBL

— Willen Hospice (@willenhospice) August 7, 2021
Explaining why this event is so important, a spokesperson for Willen Hospice said: "Willen Hospice has a very special place in the hearts of people in the local area.
"At the toughest time of their lives, we do everything we can so people feel relief from pain and families can enjoy the precious moments they have left together. In the midst of the exhaustion, the pain and the grief, we are there.
"Our highly skilled professional team provide the best quality and heartfelt care for terminally ill people – and it's all free to everyone who needs us.
"To do all of this, we need to raise £4.7million every year, and COVID-19 has made fundraising incredibly difficult. We are kindly asking everyone taking part in our Sportive to raise a minimum of £50 to support our care."
There is a minimum registry fee of £35, though for an additional £15 you can receive a special cycling jersey in celebration of Willen Hospice's 40th anniversary.
For more information on the event and to sign up yourself, please click here.