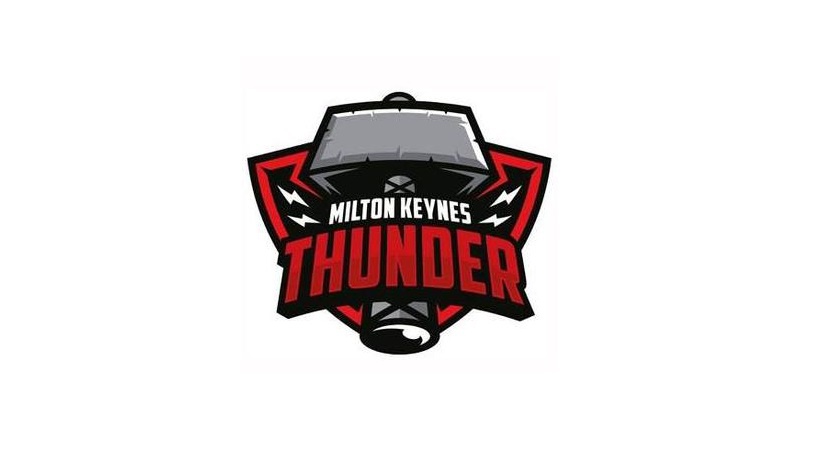 Semi-professional ice hockey club the Milton Keynes Thunder will fold in nine days' time unless £10,000 can be raised.
The team, currently playing in the NIHL 1, made the announcement that this Saturday's game against the Peterborough Phantoms could be their last unless the essential funding can be obtained to help the team break-even this season.
At the time of writing, £2,245 has been raised to help the club's crowdfunding efforts.
The Thunder, currently coached by former MK Lightning assistant coach Lewis Clifford, have a number of familiar faces on their roster with many ex-Lightning players now suiting up for the town's second team.
The team's announcement, originally published on Facebook, reads as follows: "As we head into our last home game before the Christmas break it is very sad to announce that it is looking likely to be Thunder's last of the season."
"Competing in this league has stretched our finances to breaking point, low game attendances mean the club is losing money on every game and we find ourselves needing to find £10k to complete the season."
"With support from the other clubs in the league, this figure has been reduced from over £17K this week and Thunder are very grateful for their financial support."
"MK Thunder can only continue after the 16th December if we manage to raise this additional money so we will be setting up a crowdfunding page as we explore every avenue to rescue the club this season."
"If we fail to raise the required amount we will have to withdraw from the league on the 16th Dec and all donations made to that point will be refunded."
Anyone looking to donate to the team's cause should follow this link to their crowdfunding page here: https://www.crowdfunder.co.uk/-savemkthunder