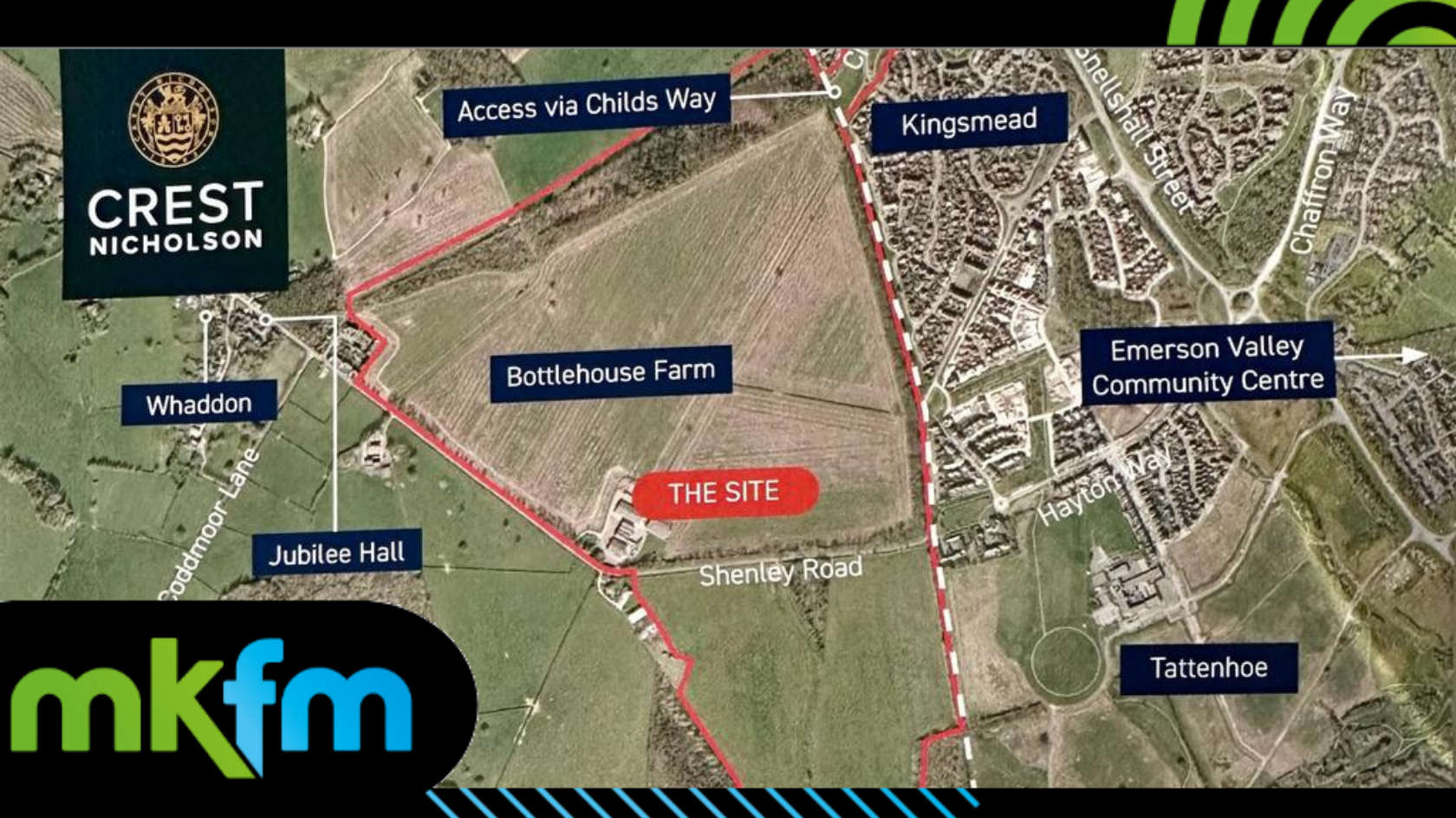 Councillors are urging residents to voice their opinions on new development plans.
Tattenhoe Ward councillors, Manish Verma, James Lancaster and Shazna Muzammil, are calling for all residents in Oxley Park, Kingsmead and surrounding areas of Tattenhoe to attend a consultation event this Wednesday for the new Shenley Park Development.
Shenley Park, a Crest Nicholson development, will include over 1200 homes and there are plans to extend the H6 Childs Way to form a new grid road over Kingsmead Green to meet the expansive development.
Cllr Verma, Muzammil and Lancaster said: "This is a critical opportunity for the residents to voice their opinions and provide valuable feedback, which will be taken into careful consideration by the developers.
"We believe that every resident's input counts towards our shared goal of protecting Kingsmead Green from being utilized as an access road, and whilst we can't stop the overall development, we can make sure our collective voice is heard on this issue.
"Your feedback will play an important role in shaping the future of our area, and we look forward to seeing you at the consultation."
The consultation will take place at Jubilee Hall, Whaddon MK17 0LS at 4-8pm on Wednesday 24th May.
The development will be the second of those on Buckinghamshire Council's boundaries to use Milton Keynes' infrastructure, following Salden Chase, and will see the primary points of access to the new neighbourhood via the busy A421 and H6 Childs Way.
Plans include a new link road through the development from the H6 Childs Way, which will see Kingsmead Green turned into part of the city's grid system.
Local councillors have previously fought the plans for a road to be built on the green space, saying it is through the 'heartland of a community area that is used by many of the residents close by and beyond'.
Over 1,265 homes would be delivered by 2033 according to the plans, with a minimum of 25% affordable housing.
Crest Nicholson say there will be an extension to Tattenhoe Valley Park which will see new play areas added to the route which extends down to Furzton Lake.
Current Crest Nicholson sites include Tattenhoe, Campbell Wharf, Oakgrove, Whitehouse Park and Kings Meadow.
You can visit the website to view the proposals and share views online if not in person.