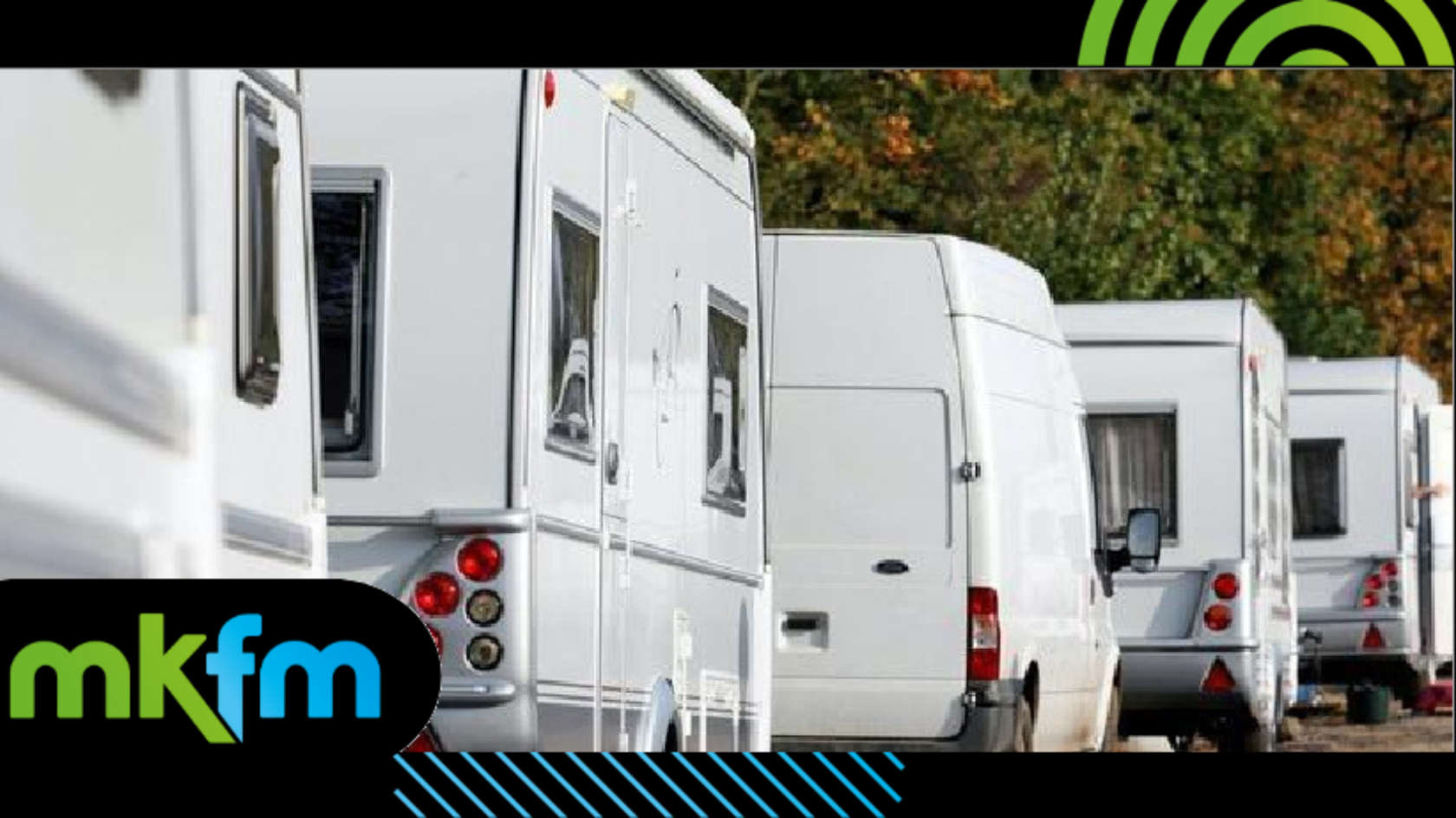 A petition has been launched by a Conservative councillor urging Milton Keynes City Council to 'put an end' to unauthorised encampments in the Tattenhoe ward.
A petition has been launched following a 'rise' in unauthorised encampments in the city.
Shazna Muzammil, Conservative councillor for the Tattanhoe ward, has launched the petition calling on Milton Keynes City Council to:
Sign the Thames Valley Police and Local Authority Joint Protocol for dealing with Unauthorised Encampments
Strengthen barriers
Expedite resolution
and Seek Sustainable Solutions
"Milton Keynes is facing a serious problem – unauthorised encampments are on the rise. As of August 2023, we have had 73 unauthorised encampments in Milton Keynes," the councillor wrote.
"The power to disperse illegal encampments sits with Milton Keynes City Council (MKCC) and Thames Valley Police (TVP).
"Milton Keynes Conservative Councillors have been liaising with the Council and the police as a matter of urgency when each of the illegal incursions that has taken place."
However, the conservative councillor is claiming that the process is "slow and tedious".
"Every year, taxpayers bear the weight of rising council taxes, while their homes, neighbourhoods, and families bear the brunt of the impact of violations. This cycle of intrusion and abuse must come to an end.
"Local residents demand action!" Cllr Shazna Muzammil added.
Matthew Barber, the Police and Crime Commissioner for Thames Valley met with Cllr Shazna and Cllr Manish Verma, the Conservative councillors for the Tattenhoe Ward, to discuss the impact on residents and joint working between police and council.
Cllr Verma said "It was great to have the PCC visit Tattenhoe to see the impact of the recent encampments on our residents and hear from Matthew what TVP are doing to tackle this issue. We are asking that MKCC play their part and take more substantial action.
"We understand that these situations can be complex but signing up to the Joint Protocol, to enable these encampments to be managed in the most effective manner possible, is an obvious and major step. As a Council we must start taking swifter action and seek more sustainable solutions, such as more dedicated alternate sites for the traveller community."
PCC Matthew Barber added: "I understand the impact that encampments such as this can have on residents. I have ensured that Thames Valley Police have changed their processes in light of new legislation to improve the response, but local authorities, such as Milton Keynes City Council, still have a large role to play. I hope MKCC will join other councils in signing the joint protocol with the police to ensure close working to tackle this problem, as well as fulfilling their statutory obligation of providing alternative sites."
The petition comes after Milton Keynes City Council has announced it is set to host a public meeting, following concerns from residents.
The local Labour councillor for Tattenhoe ward is arranging a public meeting to be held in September after residents raised concerns over illegal encampments in the area.
On Thursday 24th August, Councillor James Lancaster met with the Cabinet Member responsible for Community Safety, alongside senior officers of the city council.
Cllr Lancaster raised concerns around the speed encampments can be moved on, what actions can taken to prevent future problems and how the council works with Thames Valley Police.
It was agreed that the city council would work with partners such as TVP to host a public meeting in the area so that residents could raise concerns and be given factual information on what steps the council is taking with TVP to address any concerns.
READ MORE: