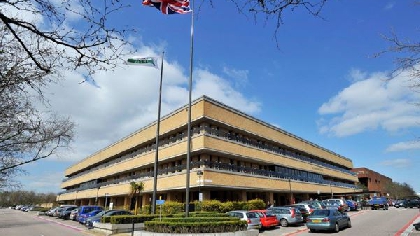 Labour-led MK Council intends to balance the books next year with another £10m of cuts
Labour-led MK Council has today published details of how it intends to balance the books next year, as total cuts since 2010 is now over £150m.
Budget Headlines:
£500k funding for getting the basics right on issues such as fly tipping, tree maintenance and street cleaning;
A £250k new scheme to mitigate the impact of Universal Credit being rolled out in MK;
An extra £700,000 to tackle homelessness;
MK becomes the first council in England to fund free sanitary products for young women in period poverty;
Funding to tackle unauthorised traveller encampments;
£300,000 extra funding for Children's Services.
The Council have announced measures that will help meet the £10m in cuts needed due to balance the books due to Government reduction in funding. They include:
Proposal to increase Council Tax by 2.9% in April 2019;
A saving of £1.9m on temporary accommodation costs due to investment in preventing homelessness and improving housing access;
£500k saving from sharing services with other councils;
£200k from reducing the use of agency staff;
Reduction of £25k to stop funding morning peak travel concessionary fares for over 65s, in order to maintain concessionary schemes for disabled and young people.
Other key issues:
A projected reduction of around £10m (6%) in reserves year on year, as the council invests prudently in modernising services, funds unexpected expenditure and delivers the infrastructure needed in MK;
Extra capital investment in highway improvements;
Investment in long term service transformation to reduce costs;
Closer working with NHS, parish councils and community groups.
Cllr Peter Marland, Leader of MK Council said: "As Tory councils close to MK and beyond slash services, and government cuts continue to destroy lives, Labour-led MK Council continues to ensure we are fighting austerity while protecting services. Finding £10m in cuts is never easy, on top of the nearly £150m of cuts the council has already been forced to make. Cuts have had consequences on the services we are able to deliver, which is absolutely obvious, but the impact here is mitigated by the strong leadership we've shown to invest to protect, rather than slash and burn. Our leadership means we do not make cuts that might temporality balance the books but hurt in the long term, not only financially, but in human cost and misery."
He continued: "Despite having to make cuts we trying to strike a balance, and by continuing to invest in preventative services like tackling homelessness and supporting vulnerable children we are able to reduce costs, keep funding pressures linked to demand down and, most importantly, improve lives. We have also been able to propose extra funding this year on tackling issues such fly-tipping, tree maintenance and street cleaning as we balance the need to increase council tax with trying to, at least in some way, meet the expectations of the residents of MK in getting the basics right. We are also proposing funding to ensure that we do not see the disgraceful impact on people in MK that the roll out of Universal Credit has had in other places."
He concluded; "There is a choice between a Labour-run council fighting austerity, protecting services and investing in communities, or the chaos of so many other Tory authorities who have cut services, burned their reserves and let people down.
It is a simple fact that austerity has forced councils to breaking point, and while a well-run Labour administration can hold back some of the worst impact of cuts. We are keeping MK in a financially stable place right now, but it can't last forever, only a Labour Government would really ensure vital services such as social care and children's services get the money they are being starved of today by the Tories."
The leader of the Conservatives Alex Walker responded with the following statement
Labour who run MK Council backed by the Lib Dems have published their Budget for the coming year. The average hard working family will see their Council Tax rise by 2.99% which means families will be a staggering £300 worse off this year compared to 2014 when Labour took control of the Council. And all the while millions of pounds have been wasted and cash has pilled up in the Council's savings account.
Thanks to hard working residents of MK our economy continues to grow bringing in more money for services. Additional targeted in year Government funding has also helped, such as £360k for a rough sleeping initiative and £900k for Adult Social Care support during the winter months.
But the Conservative Opposition are fuming that tax payers are having to pick up for the "reckless mistakes" that has seen the Council lose tens of millions of pounds.
Those include:
• £10.8 million spent on a Council Office refurbishment that is more than £5million over budget;
• almost £1 million of damages handed out to a company after an asbestos contract blunder;
• £8 million wasted on interest rates after borrowing 3 years too early on the waste treatment facility;
• and they may have lost £15 million after failing to properly manage their repairs and maintenance contract;
Leader of the Conservative Group Cllr Alex Walker said:"Yet again hard working residents of Milton Keynes will have to pick up the tab of this Labour Council's wasteful spending. Sadly it is becoming the norm for projects to be over budget and delayed. They have installed a culture of waste, and as a result we find ourselves having to find millions of pounds to fill the gap. Tax payers and businesses are keeping the Council going and in fact we are much better off compared to our neighbours because of the success of our economy. If Labour hadn't wasted so much we could be looking at serious investments in our landscaping, roads and tackling homelessness.They were punished at the local elections in May for their reckless attitude to our money, I am determined to make sure they are punished again.In addition to the millions Conservative say have been wasted, they remain concerned as to why the Council is hoarding more than £165 million in their savings account.''