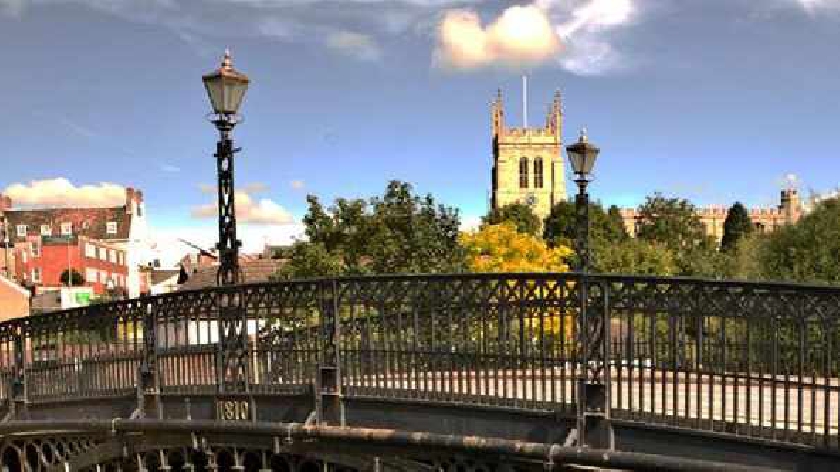 Newport Pagnell
Milton Keynes Council is looking for a long term partner to help it build a 930-home eco-village extension to Newport Pagnell.
But just like in online dating apps, the council is reserving the right to "swipe left" if it doesn't like the look of any of its potential suitors.
Council leader Cllr Pete Marland (Lab, Wolverton) outlined the most attractive features of would-be partners at a meeting this week.
And money isn't everything for the eco-conscious council as it looks to advance plans for the 45 hectare Tickford Fields Farm site.
"We are not seeking the most financially advantageous deal for this," he told a delegated decisions meeting on Tuesday.
"We are seeking the most advantageous on behalf of the city which means good homes, affordable homes, both council homes and homes for affordable rent, to buy, and making sure that they are at worse carbon neutral."
The council's development control committee gave planning permission in September for the site, which includes a local centre, a school, and a health and wellbeing centre.
Cllr Marland believes the development will be the "biggest single eco village in the UK."
"We are marketing for development partners or collaborators to work with us to develop that eco village," he said. "We want to see what the market is like and how people will come forward and on what basis.
"But we are not obliged to take any of them.
"I look forward to reading and seeing what partners come forward with."
Property consultant CBRE has already been appointed to advise the council on selling the freehold of the site and arrangements for developing the site.
If the council finds a partner it fancies, a decision will be taken in the new year on awarding a contract to them.