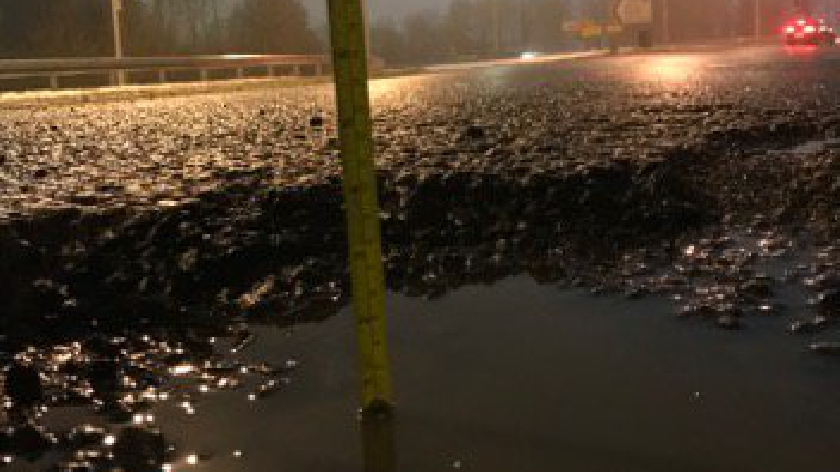 The Labour Leader of Milton Keynes Council, Cllr Peter Marland, has said that the local Conservative Group are 'spouting their usual rubbish' on the subject of potholes, after the Labour cabinet agreed to £200,000 in additional funding to fix them.
It comes as Conservative councillors locally have called for a review and urgent repairs for potholes, road signs, lamp posts and crash barriers across Milton Keynes.
Olney Conservative Councillor Peter Geary who has submitted the motion said: "Everyone who has travelled around MK since the Beast from the East hit, will have noticed the significant increase in the number of potholes and damaged road signs. Not only is it annoying it is also very dangerous. The Council needs to review the state of the roads and repair what they can urgently. They also need to stop the £100k cut they are proposing to the pothole repairs budget."
"The Conservatives have requested unused budgets including the ring fenced Government pothole action fund - Milton Keynes Council have received £475k - are utilised for the road repairs."
However, the Labour Council have said that they are already tacking the issue, with an extra £200,000 of funding to bring a new turbo filler to Milton Keynes and fill at least an extra 5,000 potholes before the end of May, more than doubling the current number of repairs.
Labour Leader of Milton Keynes Council, Cllr Peter Marland, said: "We made this announcement this three weeks ago exactly because it's fairly obvious to most sensible people the bad weather we've had, not just the snow, but wet winter too, has caused more potholes We don't need a late in the day idea from the Tories stating the obvious."
"Oddly when we took the decision to fix more potholes the new leader of the MK Conservatives called this extra cash for more repairs a stunt, yet one of his councillors is now calling for us to do exactly what we've already done and for the reason we did it. Maybe they need to have a chat and get what they'd like to do straight, or even read the local news, before spouting their usual rubbish?"
"We are already using the extra one-off Government funding to resurface more roads, and in particular fill more pothole clusters rather than just the worst potholes. Sadly the extra cash doesn't even begin to make up for the £144m of cuts imposed on MK Coucill since 2011, cuts the local Tories seem to be in denial about."