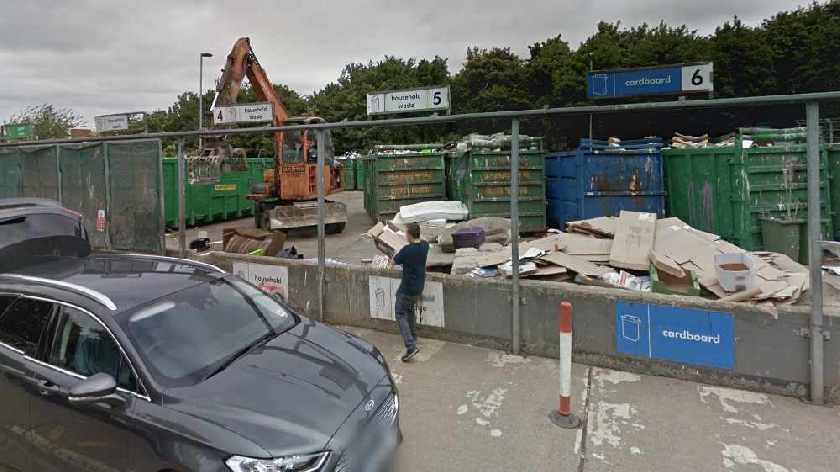 Waste chiefs are considering not returning to the "drop and go" system at the household waste recycling centres in Milton Keynes.
Ever since the council's three tips re-opened on May 18 residents have been required to pre-book slots, firstly by phone with an online system a more recent addition.
At a virtual meeting on Thursday councillors were looking at how the council responded to the coronavirus crisis and what it might do in future.
Cllr Dan Gilbert (Cons, Loughton & Shenley) asked: "Is drop and go dead? Is it no longer going to be an option?"
The council's elected head of public realm, Cllr Emily Darlington (Lab, Bletchley East) said the council was "constantly reviewing" the situation.
"There has been no decision one way or another," she said. "We've had many emails saying how pleasant people have found the experience.
"We review this all time time but we are in the middle of a pandemic and we don't know if there will be a second wave and whether we might have to close them again."
The strategic placemaking scrutiny committee was told that the council had not been fully aware of how much the tips had been being abused by people travelling in from Bedfordshire, Buckinghamshire, and Northamptonshire to use MK's free tips.
Cllr Darlington said they were still receiving 10 calls a day from people from outside MK, and from businesses that were trying to "sneak in" commercial waste.
Any new system would have to be able to stop the tips being abused, she said.
Cllr Gilbert said only a fraction of the number of people were able to use the tips.
But Cllr Darlington said that wasn't known because "we didn't count them before."
That was picked up by Cllr John Bint (Cons, Broughton) who wanted more solid information.
"I know we don't have statistics on how many people use the tips, but to say 'because we don't have statistics we don't believe that throughput is down is verging on the disingenuous," he said.
Cllr Darlington said that the tips had seen more waste which means that "people were making less trips but bringing more."