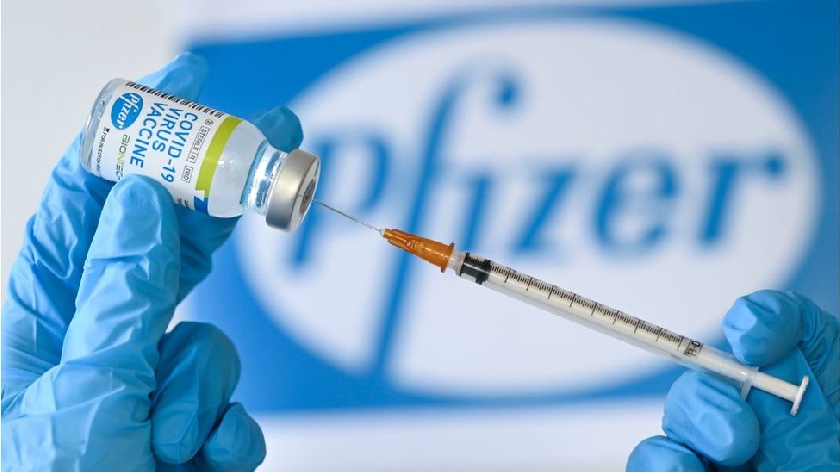 The coronavirus vaccination centre at Milton Keynes Hospital reopened yesterday (22/2) to begin administering second doses.
It originally launched in December 2020 as one of the very first vaccination hubs in the UK, and staff have been busy administering jabs every day since.
Nearly two weeks ago, MKFM revealed that over 17,000 people had been vaccinated at Milton Keynes Hospital so far - this number now stands at over 18,000.
As a result, the hospital is ready to start offering second doses to these people.
Milton Keynes Hospital had closed its vaccination centre for a week to allow preparations to take place.
It has since reopened, and will now be offering second doses and "a limited number" of first doses.
Local healthcare training provider ECG is working alongside the hospital by providing vaccination staff to help run the centre.
ECG was initially contracted in December to provide some clinical staff to work alongside the hospital staff in the vaccination hub.
However, the rapid and significant increase in Covid-19 patients in January meant that the hospital staff were needed back on the wards.
ECG stepped in to run the vaccination hub, and now provides nine vaccinators a day to enable the hospital staff can return to looking after the patients being admitted into the hospital.
Jane Lambert, CEO of ECG, said: "As a former MKUH nurse myself, I wanted to do what ever I could via ECG to support the NHS in the national roll out of COVID-19 vaccinations. MKUH had to set up the vaccination hub at the same time as hospital admissions for Covid escalated dramatically, putting huge demand on the hospital and their staff. We were able to provide the trained staff they needed to deliver the vaccinations whilst freeing up NHS staff to focus on the critical care of COVID-19 patients.
"ECG has worked with MKUH since I set it up in 2002 providing them with both resuscitation and moving and handling training for their staff. We also support MK Hospital Charity as our charity for the past 4 years, particularly helping to raise money for their brand new cancer care centre. MKUH is close to my heart and I am genuinely humbled that ECG have been able to support them in delivering such a vital service to the local community."
Professor Joe Harrison, the hospital's CEO, added: "The response to COVID-19 in Milton Keynes has been a real team effort, with NHS organisations working with Milton Keynes Council and local businesses to ensure we put the health and wellbeing of local people first.
"The support of ECG has been vital to the vaccination centre, enabling us to deliver well over 18,000 vaccines to local people and health and care staff whilst also maintaining the right numbers of staff to provide excellent care to our patients at a very challenging time for our hospital."