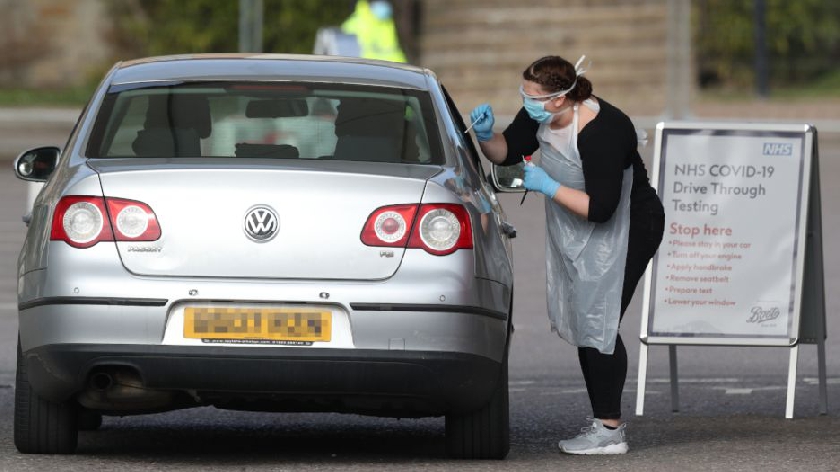 Employees at the drive-in coronavirus test centre in Central Milton Keynes have to pay to park each day, it has been revealed.
A whistle-blower told MKFM that staff are being paid just above minimum wage and are being "penalised" because of the sites central location.
He said: "We're paid just above minimum wage, are out in all weathers for 12 hours a day, putting ourselves and in turn loved ones at risk to keep Milton Keynes tested and safe, yet the council already see the staff as a cash cow."
Staff have been offered a 30% discount off of the full rate (£52.50) by Milton Keynes Council which means they are paying around £36.75 to park at work each month.
And, the test site will likely remain open for the foreseeable future. This means that if the test site is in Central Milton Keynes for one year, staff will be paying over £400 to park whilst at work, which the whistle-blower says is a "large chunk" of staff wages.
Previously, workers at the test centre, alongside other key workers, were offered free parking in council-owned parking bays but this ended yesterday (1/7).
Milton Keynes Council has said that test centre employees paying for parking is a "matter for their employer". A Council spokesperson said: "We set up a 30% discount on parking for NHS staff, volunteers and care workers after offering free parking since April. Through the Milton Keynes Development Partnership we've allowed free use of this site for the national COVID-19 test centre.
They continued: "This is a matter for their employer, particularly their expenses, and we've written to them to ask them how they can help their team."