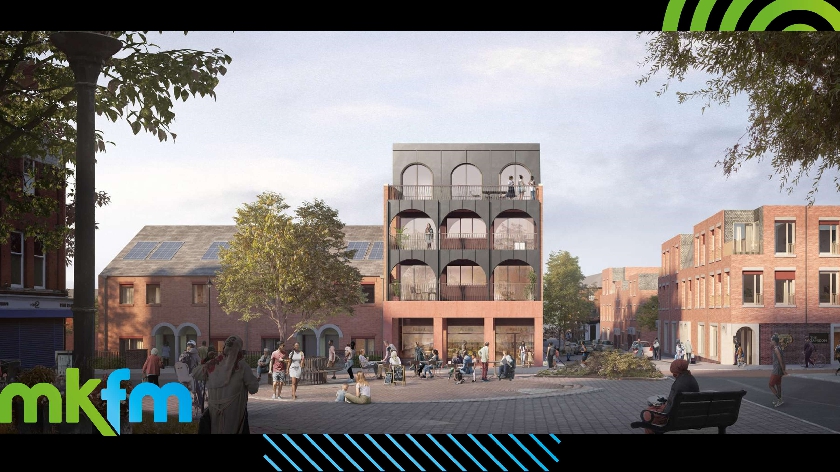 Milton Keynes City Council has appointed contractor Willmott Dixon to deliver the huge Wolverton regeneration project.
Willmott Dixon has been taken on to review and finalise the design of the Love Wolverton scheme, which will see dozens of new homes and businesses completely transform the town centre.
There will also be car free 'little streets', a pocket park and sustainable mobility hub.
The iconic but empty Agora Centre has been demolished to make way for the new scheme.
£36m has been invested in the regeneration by the City Council, with further improvements including a new town centre car park at St George's Way to replace the former Agora car park, alongside public realm improvements and a public toilet.
Willmott Dixon will be working through formalities before works can begin on the site, which is expected to be in the late summer.
Wolverton Councillor Rob Middleton, who is also Cabinet Member for Resources, has been campaigning on the regeneration for nearly a decade: "It's brilliant news that the City Council has secured an industry-leading contractor to deliver the Wolverton regeneration, especially at a time of economic hardship when construction inflation has hit the sky.
"This is testament to the hardworking City Council team, development manager TOWN and the pioneering scheme that has already made Wolverton stand out on the national stage."
He added: "Construction of the Love Wolverton scheme will bring hundreds of workers on site for several years, which will in turn give a big boost for our high street and local businesses. Then, once the scheme is complete, we can expect to see a real buzz in the town centre with more independents opening up shop.
"This exciting regeneration scheme will give Wolverton a new lease of life, enhance its sense of community and ensure it can be enjoyed for generations to come."