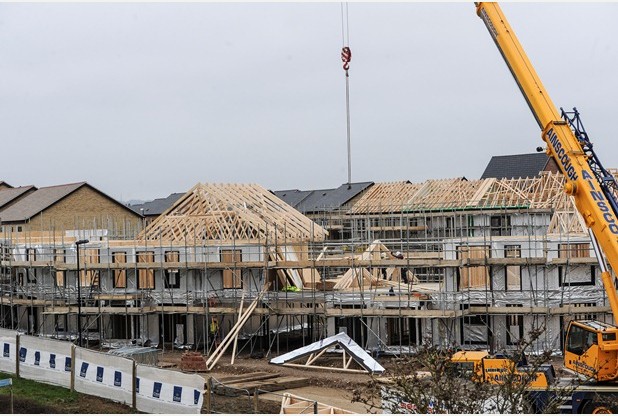 An eight-week public consultation is about to start on 21 sites across Milton Keynes which have been identified as suitable housing development areas.
These locations are listed in the Site Allocations Plan, which was formed in response to the housing supply shortage.
These sites will help to address the housing need in the city by making suitable land in the Milton Keynes urban area available for development of residential properties.
This third consultation is on the 'Proposed Submission Draft' version of this plan prior to its submission to the Secretary of State. All comments received within the consultation period will be included in this submission.
A Planning Inspector will then carry out a public examination to consider whether the Plan is 'sound' and complies with the legal requirements set out in Planning legislation. Subject to being found sound and legally compliant, the Council can then adopt the Plan.
Cllr Liz Gifford, cabinet member for planning said: "There is a serious housing shortage in Milton Keynes and we need to tackle this by ensuring that development can go ahead in locations that are suitable.
"The Council has looked long and hard at potential sites for development taking previous public opinion into account"
"The allocation of these sites does not necessarily mean development will happen but it is a positive step towards alleviating housing pressures in MK."
The planned sites are listed in the Site Allocations Plan are:
Our Lady of Lourdes Church, Lloyds, Coffee Hall
Wellington Place car park, Bletchley
Land off Singleton Drive, Grange Farm
Land east of John Lewis car park, Central Milton Keynes
Land north of Vernier Crescent, Medbourne
Gurnards Avenue, Fishermead
Land to rear of Morrison's supermarket, Barnsdale Drive, Westcroft
Bergamot Gardens, Walnut Tree
Independent school site, Daubeney Gate, Shenley Church End
Land off Lilleshall Avenue, Monkston
Builders' merchants, Simpson Road, Fenny Stratford
Land off Hampstead Gate, Bradwell Common
Former MFI unit, Watling Street, Bletchley
Land off Harrowden, Bradville
Timbold Drive, Kents Hill, sites A, C and D1
Manifold Lane, Shenley Brook End
East of Snelshall Street reserve site, Cranborne Avenue, Westcroft
Land at Towergate, Groveway, Wavendon Gate
Land at Walton Manor, Groveway/Simpson Road, Walton Manor
Land at Broughton Atterbury, Oakworth Avenue, Broughton
Land off Ladbroke Grove, Monkston Park
Article by OneMK.