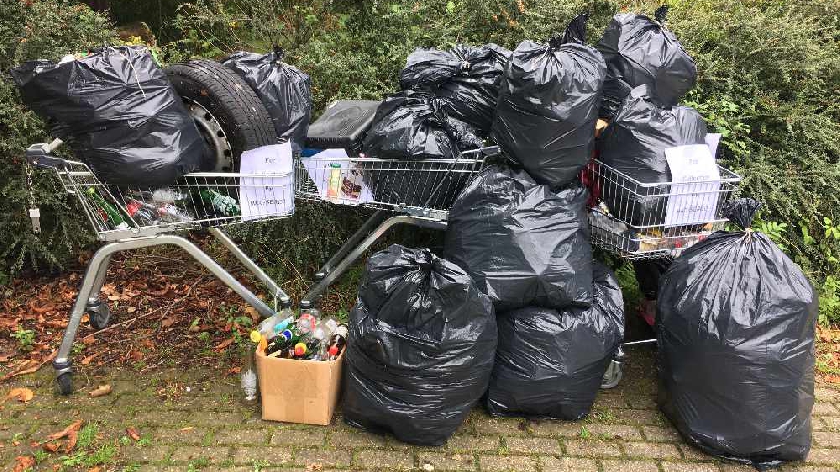 Two local councillors and a group of residents took part in a community litter pick on Sunday (16/8).
Cllr Paul Trendall and Matt Hinton, from the local Liberal Democrat Focus Team, joined a group of people living in Campbell Park to clean up the rubbish scattered across car parks close to their homes on Adelphi Street.
These sites have become notorious for littering, due to their closeness to the city centre.
In just two hours, this group of residents collected 12 sacks of rubbish, a box of bottles and broken glass, 3 shopping trolleys, 5 dirty nappies, 4 pairs of underpants, and a spare car tyre.
Campbell Park & Old Woughton councillor Paul Trendall said: "It's a real shame that some people think this behaviour is acceptable. Littering and fly-tipping have real consequences for communities.
"The Council is understandably trying to clear a huge backlog of work at the moment, so the community decided to take action and tackle the problem themselves. On their part, the Council did agree to take away the collected rubbish, so as to not encourage fly tipping."
"If any residents are concerned about littering, or want to arrange a litter pick, please email me at Paul.Trendall@milton-keynes.gov.uk."