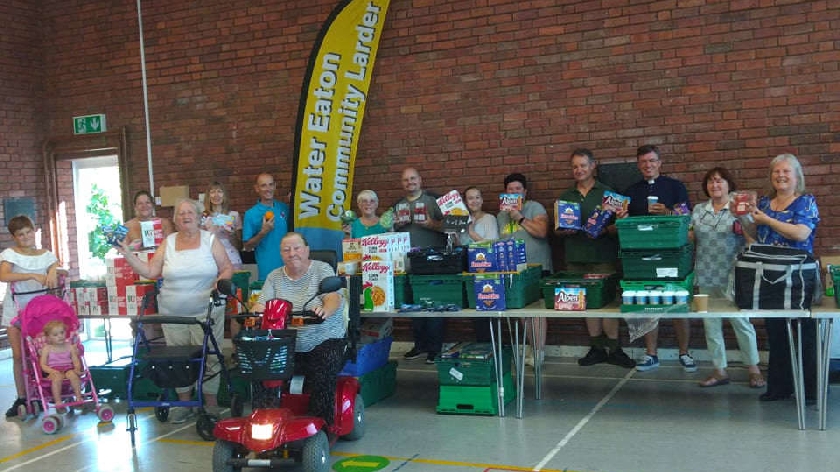 On 14th September 2021, Water Eaton Community Larder will celebrate 1 year since opening its doors.
Community fridges are popular initiatives that are successful in what they do - which is distributing surplus food that would otherwise go to landfill.
The average household throws away £810 worth of food every year. Most food waste in the UK (4.1 million tonnes) is avoidable and could have been eaten had it been better managed.
Community fridges have been launched to combat this food waste, while also ensuring that all people have access to high-quality food.
With nearly 80 members, the Water Eaton Community Larder allows residents to buy their food shopping for as little as £3.50 per week.
Working with SOFEA, Crosslinks and Bletchley and Fenny Stratford Town Council, the Community Larder is able to provide residents with a membership up to 10 items of non-perishables (pasta, tins etc) per week plus free fruit and vegetables.
Water Eaton Community Larder is open on Tuesdays between 2pm-4pm, with free tea and coffee served from 1.30pm.
If you would like to talk through the process of becoming a member, you can get in contact by email or via the Water Eaton Community Larder Facebook group.